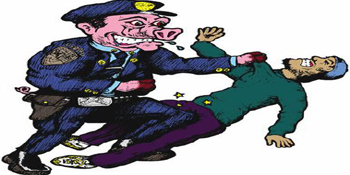 Nagpur News : Fake cops robbed two elderly women of their gold ornaments worth Rs 4 lakhs within an hour in separate incidents on Monday. City police has witnessed a spurt in such incidents in the last few months,
The first incident took place in Ambazari police station area around 10.45 am. A 54-year-old Geeta Sundaram, an advocate's wife, was walking to a nearby temple when three men, aged around 30 to 35 years, came to her and introduced themselves as cops. One of them told himself as a police sub-inspector's rank. Alerting her about rising chain snatching incidents, the fake cops suggested that she should remove her gold chain and bangles and asked her to keep it in the purse. While Sundaram was keeping the valuables in her purse, one of them snatched her ornaments and fled away. Before she alerted the passers-by, the trio had fled on a bike which they had parked nearby.
Sundaram, a resident of Ram Nagar, claimed the loss of about 3 lakhs. She said that the ornaments weighed around 10 tola. Ambazari police has registered a case and are searching for the tricksters.
Similarly, in other incident, a 66-year-old Mrunal Joshi was robbed of her gold chain worth Rs 90,000. Joshi, a resident of Jaiprakash Nagar, was walking to pay the telephone bill at Khamla when two men on bike came to her and introduced them as cops. Using the same trick, they robbed her gold chain. Joshi files a police complaint at Rana Pratap Nagar police station.