Fake cops loot 15-yr-old boy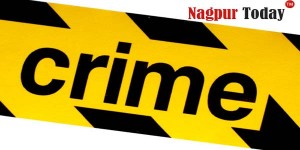 Nagpur News: Two imposters disguised as policemen stole two mobiles and Rs 300 cash from a 15-year-old boy under the jurisdiction of Sadar Police Station on Sunday. Hussain Rashid Harun Rashid, a resident of Shafi Nagar, Mominpura, had gone to explore the handloom expo at VCA stadium, near Checker's hotel. Two youths came on their Duo mopet (MH 31 DP 2913) to him and told him that they were cops and started probing him on the pretext of patrolling. They claimed Hussain to be a mobile thief and took his two mobile phones and Rs 300 cash collectively worth Rs 23,000 in their possession. They also beat him for not co-operating with him.
After they left, Hussain informed his parents about the incidence. They took him to Sadar Police Station and lodged a complaint against the youths. PI Rajratan Bansod registered an offence under section 392 and 34 of the IPC against the imposters.