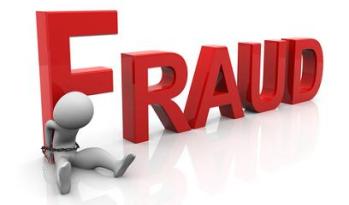 Nagpur News.
Five swindlers, posing as College Directors, duped a college student to the tune of Rs 31.32 lakh on the pretext of giving her admission in a MBBS College under the jurisdiction of Sonegaon Police Station. Police said, the incident took place between September and October 10, 2013.
Police said, the accused are identified as Aditya Anil Desaira, a resident of Mumbai; Ratnesh Vinayak Pande, a resident of Sasurbandi, Uttar Pradesh; Akshay Sawant, a resident of Mumbai; Paritosh Pawde, a resident of Badodabad; and Rajwasar.
According to information, the accused imposed as College Directors and met Vaishnavi. They promised her to give her admission in their college and showed fake documents with college seal to Vaishnavi. They demanded Rs 31.32 lakh as donation and mess fees.
Vaishnavi met the tricksters at Hotel Centre Point, Wardha Road and gave them the money. But, she soon realised that she has been tricked.
On the complaint of Vaishnavi's mother Seetamahalaxmi K Ramakoteshwarrao, a resident of Laghukendra Colony, Maulani Mankajgiri, Hyderabad, Rangreddy, Andhra Pradesh, Sonegaon police have registered a case of fraud against the accused under Sections 420, 468, 471, 120 (b) of the IPC. Search for the tricksters is in progress.