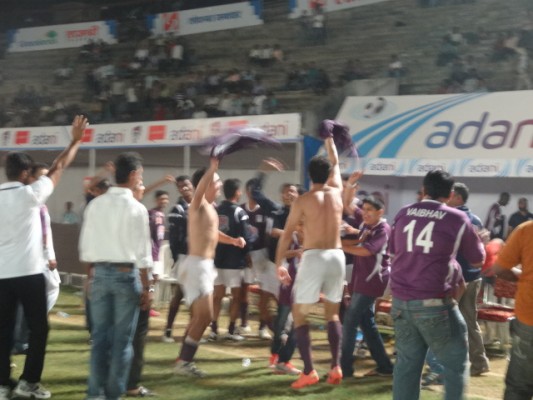 Nagpur Sports News: Moroccan player Faisal Daif scored a brace as Meghe United blanked Team Grace 3-0 and virtually confirmed their position for semi-finals in Lokmat's Nagpur Premier League (NPL) Football Tournament at Yashwant Stadium, here on Wednesday.
At the same time, the challenge of Team Grace who have just one point in three games has come to an end with this defeat. However their next match against Gupta Tigers will decide the semi-finalists from group one. With this victory, Meghe United have finished  all their league matches and have  earned eight points in the process.
Faisal played an important role in the much needed victory by striking twice. His colleague Yunus was involved in all three goals. Although first half ended goalless, Meghe United geared up in the second half and pumped in as many as three goals.
The first half was dominated by Meghe United's Moroccan players but  success was elusive for them. On several occasions they came close to score but all their efforts went in vain. In the 11th minute Gazi's attempt was brilliantly punched away by rival goalie Faizan Akhter. Four minutes later, Yunus missed an open net as his kick went away from the target. In the 17th minute Yunus had almost scored  on the pass from Faizal but match referee declared it off side.
The second half gave United's supporters a lot to cheer as well as some very anxious moments.
Again Yunus was unlucky for missing a golden chance to take the lead. In frustration he removed his T-shirt and as a result match referee showed him yellow card. Team Grace main striker Chibuzor missed an opportunity in the 36th minute when his attempt was saved by Meghe United goalkeeper Chetan Dawdhuria.
Just four minutes after the break, Meghe United drew  first blood  when Faisal scored an excellent goal on Yunus' pass. Two minutes later Aziz Qureshi doubled the score off Yunus pass. After facing back to back goals, Team Grace started to play more aggressively. However Ashir Akhter and Aquib Akhter missed close chances. In the 83rd minute , Faisal netted his second goal again on an excellent pass of Yunus.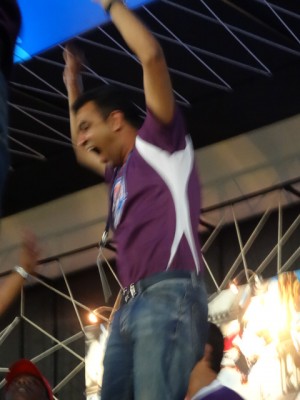 Faisal was declared man-of-the-match. Shoaib Akhter was declared best player from the losing side.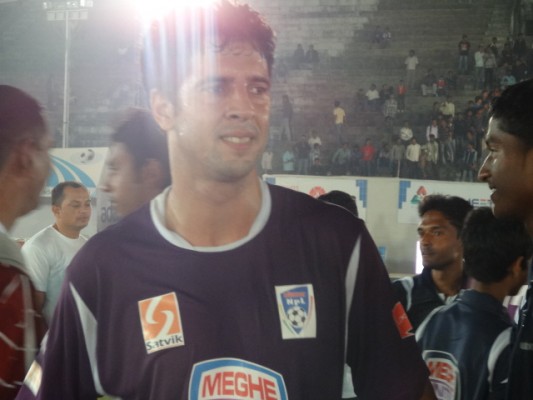 Earlier chairman of board of physical education of RTM Nagpur University Dr Babanrao Taywade, director of Department of Physical Education and Sports of RTM Nagpur University Dr Dhananjay Welukar, deputy director of sports Dr Jaiprakash Duble and treasurer of Sanmarg Shikshan Sanstha Girish Pandav were introduced to the players.
Nagpur Today fan of the match goes to 2 people.
1. Radhika Meghe who was all excited and anxious throughout the entire match.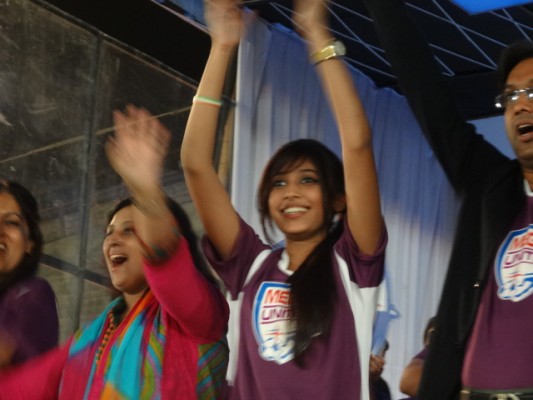 2. The real coach.. who actually isn't Meghe United's coach but was commenting on every move and giving examples as to how they must play.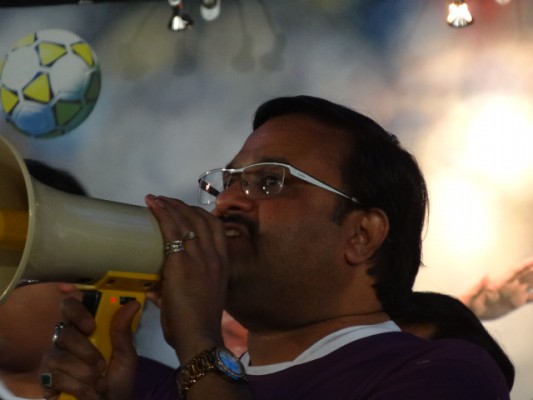 Later Vijay Darda  graced the occasion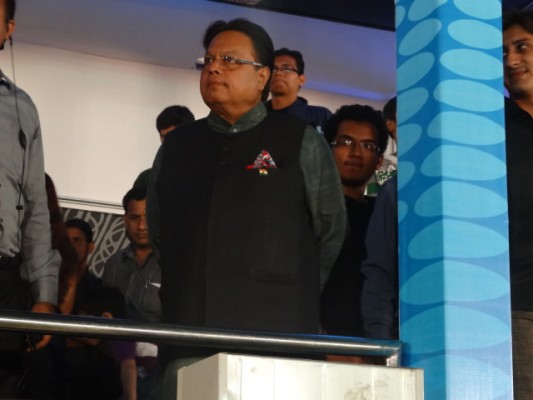 Special Moments during the Match.
By Marcelo Azavedo