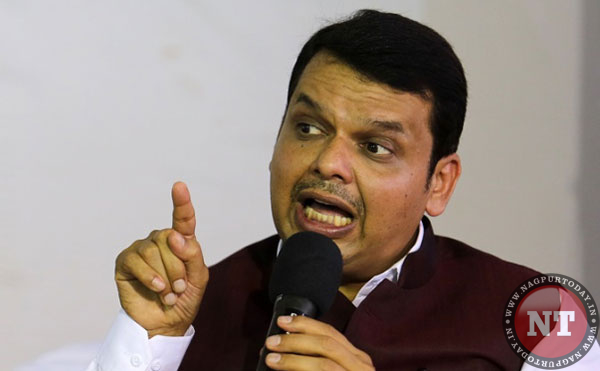 Maharashtra Finance Minister Sudhir Mungantiwar on Wednesday debunked ally Shiv Sena's claim about talks within the BJP to replace Chief Minister Devendra Fadnavis amid violence during Maratha groups bandh called to press their demand for reservation in jobs and education.
Shiv Sena leader and Rajya Sabha member Sanjay Raut today said there was talk in the BJP of replacing Maharashtra Chief Minister Devendra Fadnavis as the present situation in the state is "worrying" and the state government has been "unable to tackle" it.
"(BJP president) Amit Shah and (Prime Minister) Narendra Modi will take the final decision on changing the leadership in the state. But, talk of changing the chief minister is underway within the BJP," Raut told reporters.
However, dismissing the claim, Mungantiwar said that there is no question of leadership change in state.
The minister also said that Raut should explain as to from where he got this information.
BJP spokesperson Madhav Bhandari also dismissed Raut's claim, saying "Both the government and chief minister are doing a fine job and are stable. There are no problems within the party. This is just rumour-mongering by the Sena," Bhandari said.
Raut also said the Shiv Sena has been supporting the Maratha community's demand of reservation in government jobs and education from the very beginning.
During protests today, buses were attacked and incidents of arson and stone pelting at local trains were reported in several parts of Maharashtra, including Mumbai and the adjoining Thane city,
Meanwhile, as the quota stir escalated, the Congress demanded that a one-day special session of the state legislature be convened to announce reservation for the Maratha community.
Citing "reliable sources", Leader of Opposition in the Legislative Assembly Radhakrishna Vikhe Patil said inquiries had been made about the caste of the police and revenue officials before the Maratha quota stir began.