With election round the corner, the prospective poll candidates are making all out efforts to get to the nerve of their voters, in whichever way possible. A current trend of raising self-appraisals in the printed form has hit Nagpur circuit, in which an array of achievements in the shape of development works is being put up in booklets. However, how far this attempt will go to affect the voters will be an interesting watch.
A similar such attempt was seen when State Chief of Bharatiya Janata Party (BJP) and local MLA Devendra Fadnavis and MLA Sudhakar Deshmukh jointly released a book titled "Karyavruttant Prakashan" which includes all the plans that were successfully executed in the past five years.
Both the leaders were in the self-lauding mode at the do, and were seen patting each other's back by showering praises on each other. MLA Sudhakar Deshmukh lauded MLA Devendra Fadnavis for the various development works undertaken by him in the past five years. He added that Union Road Transport, Highways and Shipping Minister Nitin Gadkari have already sanctioned Rs 850 Crores for various development works in West Nagpur.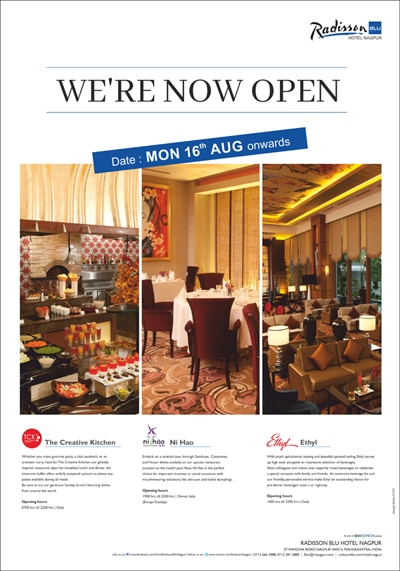 While addressing the audience Fadnavis credited his becoming the State Chief of BJP to all the dedicated and loyal BJP activists who supported him and stood with him in every endeavor. He also thanked the National BJP leaders for considering him worthy of this post.
Fadnavis avoided speaking about the alliance with Shiv Sena publicly but made the statement during an interaction with reporters after the programme. He expressed, "I personally met Shiv sena president Uddhav Thackeray and put forth the proposal of seat-sharing. "According to our proposal, Shiv Sena can contest 140 seats, BJP 130 and other allies 18. We have also requested that Shiv Sena let BJP contest from the 59 seats that it has never won. However, Sena hasn't conveyed any official communication on the proposal and we are hoping it responds soon. We are open to direct conversation and do not wish to speak through the media any more. Shiv Sena is an old friend and friends do not speak through channels. We hope to have positive discussions and retain the alliance".
The office-bearers and activists of the Bharatiya Janata Party were present in large numbers. The entire Vasantrao Deshpande Hall burst at the seams with all the activists present there. For those who could not be accommodated inside the hall, an LCD projector displayed the entire programme in the parking lot of Vasantrao Deshpande Hall, which was covered with a Shamiyana and had seats for the BJP activists.
Those who were present on the dais included MLA Sudhakar Deshmukh, MLA Krishna Khopde, Dutta Meghe, Devendra Fadnavis, Nitin Gadkari, Banwarilal Purohit, Rajya Sabha Member Ajay Sancheti, Mayor Pravin Datke, Deputy Mayor Munna Pokulwar and others.