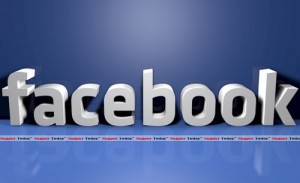 While chatting, socializing and posting your favorite updates besides tagging and liking on friends' post on Facebook, the users tend to forget all their concerns regarding their privacy. But after a shocking revelation from the cyber security firm Kaspersky, a wave of alert has been automatically sounded across all the Facebook users. Kaspersky in its latest statement spilled the beans over Facebook's course of action and went on to say that Facebook wants to read SMSes and other confidential information of people on the Android mobile phone platform. However, Facebook has not cleared the air so far on this and yet no official comment came from the global social networking website.
The statement said, "Over the last few days there has been a constant scrutiny over Facebook having access to your SMS. Buried within the latest update for Facebook's Android app is a feature that is causing growing concern among some users."
Earlier, Facebook was also accused by US Whistleblower Edward Snowden of sneaking in to private information to help National Security Agency of US in spying at global level. The social media firm has denied that allegation.
The Facebook application at the time of installation on Android mobile phones seeks certain permissions and the updated version now asks users to allow it "Read your text messages (SMS or MMS)".
The social media's logic behind seeking access to SMS is that "if you add a phone number to your account, this allows us to confirm your phone number automatically by finding the confirmation code that we send via text message".
The updated Facebook application now wants to "Read calendar events plus confidential information" which it justifies as it is required to allow "the app to show your calendar availability (based on your phone's calendar) when you?re viewing an event on Facebook".
Facebook sends code via SMS that has to be entered when a user registers with the social media website which in a way helps the company verify the authenticity of users twice.
"Two-factor authentication provides an extra level of security, so it's good to see Facebook providing this option … As a final note, we'd urge people to carefully check the permissions requested by any app when you first install it," Kaspersky Lab's Principal Security Researcher David Emm said.
Kaspersky added the permissions also grants access to multimedia messages, for which reason is not explicitly given.
It expressed apprehension on the word 'automatic' used in the permission sought by Facebook.
"…The key, it seems to lie in the word 'automatically'. Surely the app doesn't need to do this automatically. Facebook could simply prompt me to type in the code manually. Or, at the very least, provide this option," Kaspersky said.