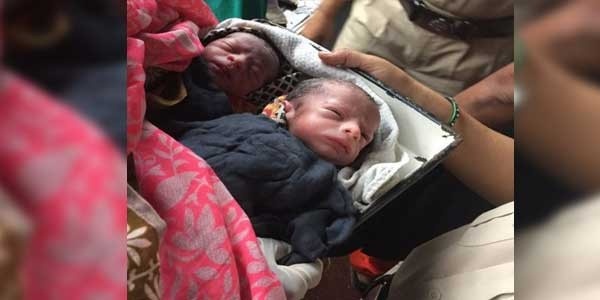 A 30-year-old woman delivered twins on a Mumbai-Visakhapatnam train at Kalyan junction near Mumbai on Sunday.
It was a girl and a boy.
Shaikh Tabassum, a resident of Ghatkopar in Mumbai, was travelling with her family by LTT (Mumbai)-Visakhapatnam Express when she went into labour, a Central Railway official said.
Upon getting information about the medical emergency, the train was halted at Kalyan, 51 km from Mumbai terminus, and a railway medical team attended the woman.
She gave birth inside the train. Afterwards the mother and the newborns were admitted to a local hospital.
All three were doing fine, the official said.