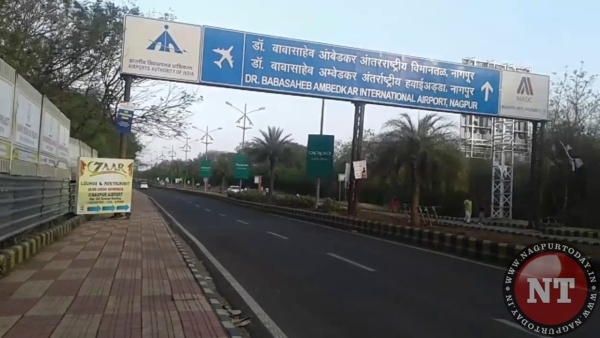 Nagpur: The expansion of Dr Babasaheb Ambedkar International Airport in Nagpur got an impetus on Monday as the Maharashtra Airport Development Company (MADC) is set to award a contract to one of five bidders in two-three months. The airport expansion work will be started immediately after awarding the contract, said a source.
The project to expand the airport will be awarded on a design, build, finance, operate, transfer (DBFOT) mode and will be awarded to the bidder who offers the highest revenue share with MADC. A special purpose vehicle will be formed for the project in which MADC will hold 26% while the winning bidder will hold 74% stake.
Against an annual capacity of 10 lakh passengers, the Nagpur airport handled 19 lakh passengers in FY17. In FY18, this rose over 14% to 21 lakh. According to Ernst & Young (E&Y) whom MADC has engaged for the purpose, estimates are that passenger volumes will touch 25 lakh this year. E&Y has forecast passenger traffic to grow 15% year-on-year (Y-o-Y).
In order to cater to the growing passenger volume, MADC has planned to expand the airport in phases. At the end of the first phase of development by 2022, the capacity will go up to 40 lakh from 10 lakh at present.
Suresh Kakani, VC & MD of MADC, said as soon as 75% of this capacity, or a throughput of 30 lakh passengers was achieved, it would trigger the second phase of development, taking the total capacity to 70 lakh. "The presence of export-oriented industries in the special economic zone (SEZ) at the Multi-modal International Cargo Hub and Airport (MIHAN), the technology parks under construction as well as the lack of an international airport in the region are among the reasons why passenger volumes have been growing rapidly at Nagpur Airport."
So far, five companies — Essel Infraprojects, GMR, GVK, PNC Infratech and a consortium of Tata Realty and Tata Projects — have bid for the expansion of the airport. The estimated cost for the expansion is Rs 1,685 crore.
The airport currently has only one runway which is just over 3-km long and 30-metre wide. The plan is to construct a brand new parallel runway that will be 4.5-km long and 60-metre wide.
Besides the runway, the winning bidder will have to construct the terminal building, some hangars and a taxiway that can be used to evacuate aircraft to the two upcoming maintenance, repair and overhaul (MRO) facilities. The airport currently has one MRO, run by Air India. IndaMer Aviation's MRO is expected to be operational by December this year.