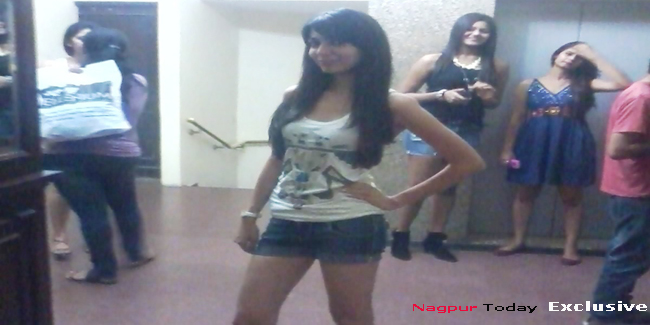 Nagpur News Today : Pond's Femina Miss India is undoubtedly the ultimate launch pad for young women with aspirations to make it big in the fashion, film and glamour industries.
The national pageant, which is celebrating 50 years, has created actors and celebrities out of Zeenat Aman, Juhi Chawla, Aishwarya Rai Bachchan, Sushmita Sen, Diana Hayden, Dia Mirza, Neha Dhupia, Priyanka Chopra and Lara Dutta to name a few. They represent the perfect woman – one who has the classic combination of beauty with brains.
Pond's had a long and successful stint since its launch in 1947 and stands synonymous with beauty in India, thus making the association with Femina Miss India a seamless platform. To celebrate the pageant's golden jubilee, the selection process has been divided into five zones. North Zone constitutes of Delhi, Chandigarh, Amritsar, Shimla, Jammu and Dehradun, while the South Zone has Chennai, Hyderabad and Bangalore. Kolkata and Guwahati fall in the East and Goa, Nagpur, Pune, Jaipur and Ahmedabad in the West Zone. The Central Zone consists of Indore and Lucknow.
The winners of the Ponds Femina Miss India Nagpur 2013 will be fast tracked to the finale which will be held in Mumbai, thus giving them a once in a lifetime opportunity. The 2013 pageant kicks off in Nagpur at Centre Point Hotel this evening and, as always, expect nothing short of a glamourous response from the city.
The glamourous and talented from across the city have gathered , to be a part of the prestigious Ponds Femina Miss India beauty pageant. The pageant is holding auditions in Nagpur today, from 3:00 pm to 7:30 pm, in search of its title holders for 2013.
The contestants- students and professionals alike- had been waiting to be called in individually by the judges. For many of them, like fashion design student Palak Purswani, this pageant was a first attempt. Fashion is this INIFD fresher's first love, and she couldn't choose when asked whether she prefers designing or modelling.
"I love the world of glamour," said Avantika Kakirwar, echoing her classmate Palak. The two friends had come for the auditions together. Avantika has been participating in fashion shows and events in city colleges.
Prerna Shahu, a third year engineering student at Raisoni College, also claims to have experience in modelling and to have modelled in advertisements for Tanishq.
Lopamudra Raut,a third year engineering student at Raisoni College has been winning titles at city college fests for the past three years. It's her first attempt at a pageant as big as this one.
Poorva Dhabu ,an art student at Hislop College claims to have worked with designer labels like Armani Exchange .
They all had a great blast in the hotel today ,and will be eagerly waiting for the Finale.