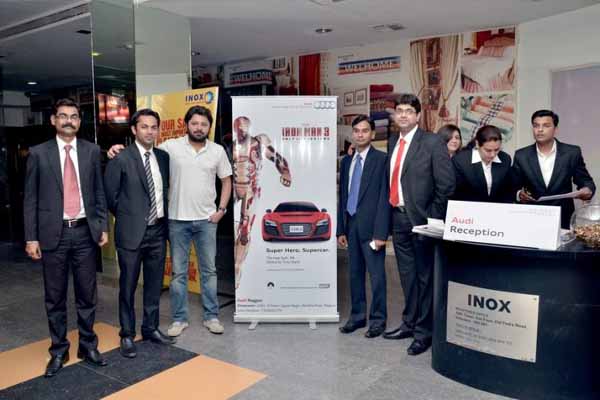 Nagpur News: Being excited to once again showcase the brand's cutting edge technology and sleek design with the Audi R8 e-tron in Marvel's Iron Man 3, Audi, Nagpur once again came up with a new venture. Similar to the position of the R8 as an innovation leader, Iron Man's character consistently evolves throughout the trilogy as he masterminds new trends in Technology and Engineering.
As a part of customer delight programme Audi Nagpur conducted an exclusive Audi Special Screening of Iron Man-3 at screen-3 for around 100 Audi Nagpur customers along with there families on Sunday, 28th April at Inox Poonam Mall, Wardhaman Nagar who purchased Audi cars during March'12 to March'13.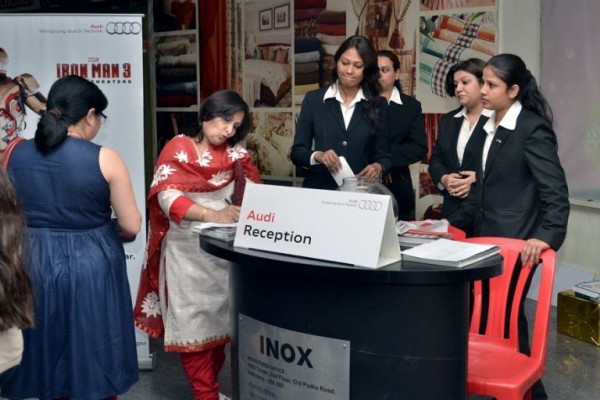 Being esteem customers of Audi Nagpur they were privileged with Exclusive Audi Parking Lot at Inox Poonam Mall with special valet parking, team Audi Nagpur attended them with warm hospitality & gifted them welcome kit. To add more excitement & pleasure "Luck Draw" was conducted by the kids of the customer's family during interval of the show, in which Mr. Guatam Kale – Director, Audi Nagpur delivered the Audi Gift Hampers to lucky Audi owners.
After interviewing with the Lucky Winners and other customers, all appreciated the activity and congratulated the Management & Audi Nagpur Team for taking care of customer delight in true sense. They were very happy with the services availed during pre & post sales.  Getting regular invitations for various activities & events conducted by Audi Nagpur & Audi India are even appreciated by the customers and said Audi Nagpur is sincerely maintaining the customer relationship.
The List of Lucky Draw Winners is as follows:
Audi A4: Mr. Kawaljeet Singh Vij
Audi A6: Mr. Prashant Garg
Audi Q3: Mr. Shivaji Sarge
Audi Q5: Mr. Navneet Singh Tuli
Audi Q7: Mr. Gunwant Deopare