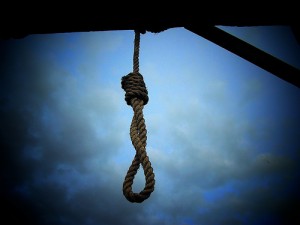 Nagpur News: A 17-year-old girl committed suicide by hanging herself from a ceiling hook with nylon rope at her home in Ganesh Pornima Apartment in Pandey Lay out on Monday early morning.
Abhira Kukde was standard XII science student at Dr. Ambedkar College. Police said she was having her college exam on Monday.
Police suspect depression over studies might have forced Abhira to take the extreme step.
On Sunday, Abhira and her elder brother, an engineering student, studied till late night at their study room. Later, her brother went to sleep while Abhira continued studying. Around 5 am, Abhira's brother made tea for Abhira and call her to have a cup of tea wit him. However, as she didn't responded for long time, Abhira's brother and her father broke open the door and were shocked to find her hanging. They took her to nearby private hospital but doctors declared her brought dead. After the post mortem, the body was handed over to the family members by Rana Pratap Nagar police.
Police have registered a case of accidental death. NO suicide note was found.