Nagpur: The right-hand of mighty Rajput leader of Bihar Anand Mohan, Mukesh Singh had a very crucial meeting with Former Bihar CM Jiten Ram Manjhi meet at Ravi Bhavan in city on April 12, 2015.
This meet was purely to discuss and debate upon the political and social scenario of Bihar. This meeting could also be seen as a result of the meeting held between pro-Manjhi ministers (when Manjhi was the CM of Bihar) and Anand Mohan in Bihar Central Jail where he is lodged for the past 10 years.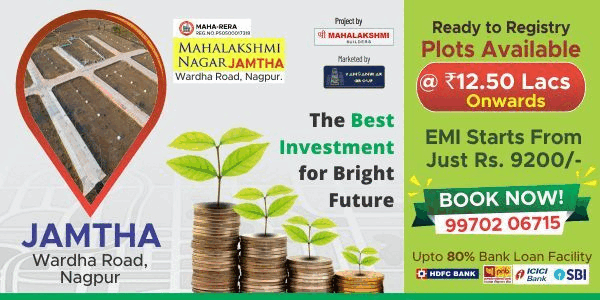 The ministers are said to have met Anand Mohan keeping in mind the Vidhan Sabha election slated to be held in October 2015. This meeting in the jail was to seek Anand Mohan's support to woo 9% Rajput votes to Manji and his supporters who will be contesting for Vidhan Sabha elections.
The ministers who had gone to visit Anand Mohan in Bihar Central Jail wanted to bring both Jiten Ram Manjhi and Anand Mohan in the same platform.
This resulted in Anand Mohan's supporters led by Mukesh Singh receiving Former Bihar CM Jiten Ram Manjhi at Dr Baba Saheb Ambedkar Nagpur Airport on April 12, 2015.
Mukesh Singh also informed Former Bihar CM Jiten Ram Manjhi about the Bihari families and students who reside in Nagpur district. Mukesh Singh also informed Manjhi about Vidarbha, the political, geographical, social-economic status.
Later during the meeting Former Bihar CM Jiten Ram Manjhi told Mukesh Singh that Anand Mohan did get a political raw deal in Bihar politics. Manji also opined that having completed nearly 10 years in Bihar Central Jail, it would be prove to be really beneficial for Anand Mohan to get acquitted with full honour.
Former Bihar CM Jiten Ram Manjhi will be addressing a Massive rally in Patna on April 20, 2015. Manji expressed his desire that Dalits will come in large numbers to Patna to support him. It was with intention that he met Dalits from all walks of life in the city.
Ramdas Athawale too meets Manji
At around 4 pm, Ramdas Athawale called on Former Bihar CM Jiten Ram Manjhi at his Cottage No 1 at Ravi Bhavan. A closed-door meeting was held for nearly 30 minutes. The third person to be present during the meeting between Ramdas Athawale and Manjhi was a former IAS Officer Ashok Bharti. Immediately after the meeting Athawale's supporters were said to claiming that a time has come when Muslims, Dalits and other poor and needy should come in one platform to fight for their rights.
Manji's supporters on the other hand claimed that the meeting with Ramdas Athawale did not yield the desired stance expected. This is because the Dalits and their leaders are divided into many smaller groups because of different aims and objectives or ulterior political motives. It appeared to Manjhi that it is next to impossible to bring all the Dalit groups together for a common goal. If this is the way things continue in Maharashtra, Manjhi does not expect a good response from Maharashtra in the massive rally in Patna on April 20, 2015.
Manjhi visits Former Governor of Bihar R S Gawai in hospital
Immediately on his arrival to Nagpur, Former Bihar CM Jiten Ram Manjhi was informed that Former Bihar Governor R S Gawai is hospitalized. He immediately expressed his desire to meet Gawai in the hospital and asked his associates to organize the visit. Finally after a busy day of meetings, at around 6 pm, Manjhi and Mukesh Singh met R S Gawai at Shri Krishna Hospital in Dhantoli. They spoke to Gawai on various issues about the health, family and other present political scenario in Bihar. Manjhi is reported to have invited Gawai to Bihar after recovering from his ailments. During the meeting the wife of R S Gawai, his son Justice Bhushan Gawai and MLC Prakash Gajbhiye.
– RAJEEV RANJAN KUSHWAHA(rajeev.nagpurtoday@gmail.com)