Our second in the series 'How I made it' is the wholesome round of discussion with another lady top cop Deepali Masirkar who opened up her book of struggle and shared the journey of her success. In a free wheeling discussion with Nagpur Today, she got candidover how she prepared for UPSC exams and the moments she had during those good old days.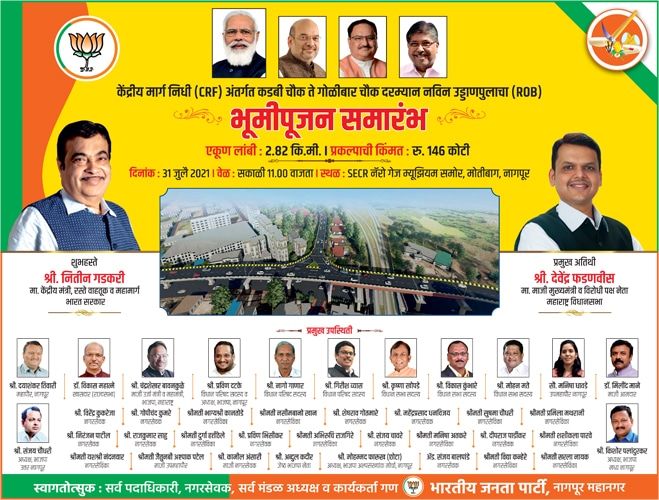 DCP (Economic Cell & Cyber Crime) Deepali Masirkar, a 2008 batch Indian Police Service Officer. She is of the rank of Deputy Commissioner of Police/Superintendent of Police. She took over Charge as the Deputy Commissioner of Police, Economic Offences Wing Nagpur City.
Clear and single minded objective
DeepaliMasirkar in an animated talk told Nagpur Today that she had a clear cut and only aim of becoming an Indian Administrative Services officer right from the 4th Standard. Her schooling was in a Boarding School in Andhra Pradesh. She did her graduation in science (Bachelor of Science-B.Sc) in Hyderabad. While her parents wanted her to become a Doctor or an Engineer, she wanted to pursue her life-time dream of becoming an IAS Officer.
Story of Struggle…
To pursue her dreams, she went to Delhi. She stayed as a paying guest with a few more working or studying girls. At first she too faced routine problems of having to wash clothes and attend to other petty chores. Later, she made arrangements of getting her clothes washed and eating Dabba food (packed or parceled food). She claimed that the DabbaWalaused to give AlukiBhaji (potatoes side dish) almost every-day which most of the inmates living in the paying guest accommodation hated. So finally they used to have outside food one day in the week. However, she started utilizing all her time only for studies.
Getting Ready for the Big Day
She joined some tutorials, which gave her the requisite directions and the things she must study or learn. DeepaliMasirkar claimed that she has been keeping herself up-to-date on current affairs. She claimed she purchased limited number of books. She claimed that she used the NCERT (CBSE) books on all subjects to get her concepts clear. She told that anything and everything on almost all the subjects (as many as 23-24 subjects) could appear in the UPSC Examination. Therefore one has to have his or her concepts clear on every subject.
She claimed that when she appeared for the UPSC examinations, the candidates had to select two optional subjects. (Nowadays the candidates have to opt for only only one optional subject). She chose Public Administration and Sociology. Public Administration because one gets to know the basis concept of Public Administration which one has to practice when one becomes an IAS or IPS officer and Sociology because one gets to learn about the society and the nuances of the society and its functioning. In these two Optional Subjects there are two papers each, where the first paper involves in the theoretical aspects and about the thinkers, while the second paper involves in the application part of the theories and how they are intricately connected. So the answers have to be written quoting the theory and then how ably they can be applicable in a given situation. For the thinkers and the theory part, she used to buy books. And for the current affairs, she used to read a lot of newspapers. She claimed that those days, Internet facility was not so cheap and easily accessible.
Once she cleared the preliminary exams, she started concentrating on various subjects and topics. She claimed that everybody has to appear for a paper on Ethics which carries 200 marks. While explaining about this paper, she said that this paper gauges or tests the aptitude of the candidate to ascertain if he or she has the right aptitude or inclination to serve the people or masses. The exam checks "Do you have it in you?
UPSC Exams testpatience
DCP DeepaliMasirkar claimed that the UPSC examinations are held continuously one after the other on subsequent days without any break. There are two papers of three hours per day i.e. one in the morning and one in the afternoon. She claimed by the 3rd and the 4th papers, our fingers ache like hell because of the continuous and fast writing. However, she claimed that "UPSC is challenging" and while it tests the patience of the candidate, it also gives the boost to the spirit to accept the hardships and face the exams. DCP Deepali Masirkar also claimed that many of her friends who appeared UPSC with her had left very lucrative and high paying jobs in US to attempt the UPSC examinations. The IAS or IPS may not be a very good paying job, but it certainly has its challenges and job satisfaction attached to it.
DCP Deepali Masirkar is from Nagaland Cadre. Surprising isn't it!
The very dashing lady who headed the Crime Branch till a few days ago is actually from the Nagaland Cadre of IPS Officers. She had worked in very crude conditions bearing many hardships in places that were not motorable, did not have electricity, did not have basic amenities like a medical shop or decent food etc. Yet she braved all those hardships and after five years came to Nagpur on deputation. DCP Deepali Masirkar is not someone who gets cowed down by unfavourable work conditions, rather, she is someone who accepts that as a challenge and proved her mettle by sheer hard-work and tenacity that she can do it and she can do it well at that.
After clearing her UPSC, she was selected for the Indian Police Services and underwent her Police training in National Police Academy in Hyderabad.
Married an IPS Officer
In one of the many training that the Police Officers have to undergo, she met her husband and after being a good friend for over one year, they decided to tie the nuptial knot and after getting their parents acceptance, they got married.
Stop playing the victim's card!
While elaborating about being a lady officer and the subtle problems that creeps ups in being assigned various tasks by seniors, she said that she had to convince her seniors or bosses to give her a chance and she did complete the task with excellence to prove her mettle. She agreed that we are living in a patriarchal society with its typical male dominance, but still it all depends on the person to prove their mettle and show that women too can do the job and can do the job in an excellent manner too. So she urged the girls and the gen next to stop playing the victim's card and strive and fulfill your dreams and achieve the goals inspite of all odds.
– By Samuel Gunasekharan