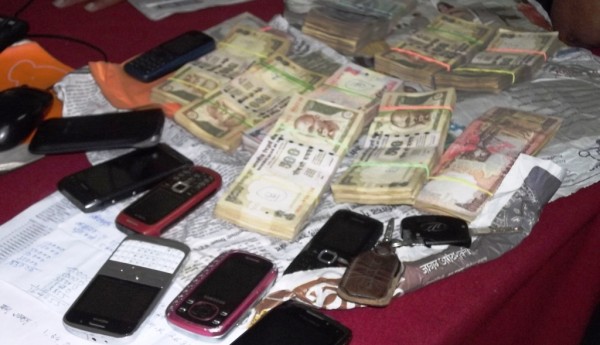 Nagpur News:  The Anti –Corruption Bureau (ACB) finally managed to tighten the noose around corrupt RTO (Regional Transport Office) officials Milind Khanore and Govindra Dasre whom they had to let go due to lack of evidence earlier this month.
Khanore and Dasre were arrested for disproportionate assets by Kalamna police on Tuesday, after continuous monitoring of the two by the ACB yielded concrete evidence. Khanore and Dasre were unable to account for their cash this time, and failed to produce documents to support their claim that the money was collected from transporters.
Khanore and Dasre had been caught red- handed on 2nd November with around Rs. 4. 75 lakhs of cash in two cars, aToyota Inova (MH/39/2417) and a Mahindra Xylo (MH/29/R/2636) near Gondia check post on Bhandara Road after a day- long operation against the suspects. The accused, however, claimed that the money had been collected from the check post and the ACB was obliged to let them go.