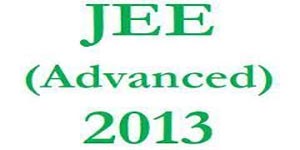 Nagpur News : This year, more than 1.5 lakh candidates may become eligible to appear for the JEE Advanced examination to be conducted for entry into IITs, though officials had earlier said the number could be limited to 1.5 lakh.
From this year, JEE Main exam will be conducted for entry into NITs, IIITs and other national technical institutions. Those aspiring to join the IITs would have to clear this JEE main, figure in the top 1.5 lakh list and then appear for the JEE Advanced Examination.
According to the JEE officials, a candidate's aggregate marks in JEE (Main) will be considered for choosing 1.5 lakh candidates and this number could rise since many candidates may end up with same aggregate marks in each category.
"No tie-break mechanism will be implemented at this stage. This will make candidates slightly more than 1,50,000 due to bunching of candidates with the same aggregate marks at the bottom of each category," a post put on the JEE website said.
Candidates for the final 1.5 lakh numbers will be chosen from each category. As per the procedure to be adopted, 50.5 per cent (75,750 candidates) will be taken from the top rankers of the Common Merit List (CML) of JEE (Main) and 27% (40,500), 15% (22,500) and 7.5% (11,250) candidates will be taken from the top rankers of the category rank lists of OBC-NCL, SC and ST, respectively.
The candidates figuring in the category rank lists will be those who do not figure in the 75,750 candidates chosen from the CML. Three per cent of the candidates selected within each category will be those belonging to PwD (Persons with Disability) sub-category.