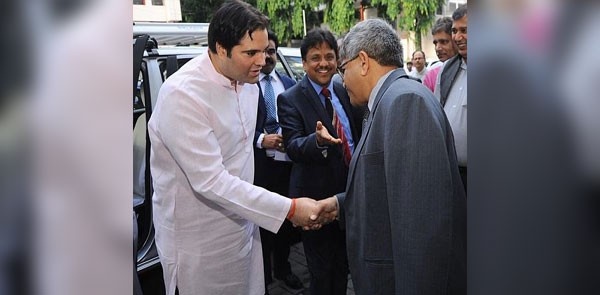 The BJP MP expressed concern over "dynastic approaches" in various important areas, including politics, and said it was closing the doors of opportunity for the common man.
He was addressing an event on 'The road to India's Future: Opportunities and Challenges', organised by the Federation of Karnataka Chambers of Commerce and Industries in Bengaluru, yesterday.
"How do we open the doors to more people in politics? Everybody knows that politics has dynastic approaches. There are certain families in every state, district, and country that are prominent. It is unfortunate, but true," he said.
The BJP MP lamented that no important sector was devoid of this phenomenon. Gandhi said if one today looked at the film industry, sports fraternity, politics and industry, almost all doors were closed to the common man.
"If you are a talented young person growing up in a small town and you have immense talent and courage, ability what will you do? Sometimes it is just wasted. It saddens me," said Gandhi who hails from the Nehru family.
He, however, admitted that he would not have grown politically if he had not come from a political dynasty.