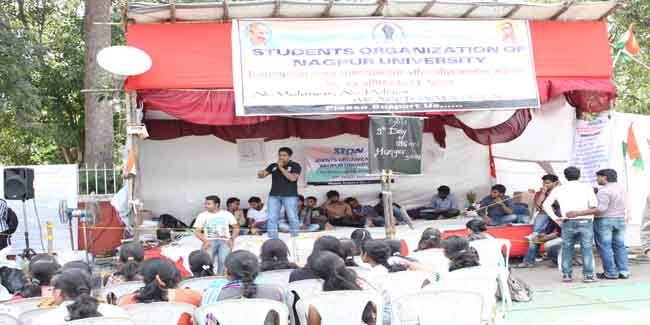 Nagpur News: The 15 day's hunger strike by the engineering student's under the banner of (STON) that ended on 5th September on assurances from the University, are still waiting for the official notification regarding the 'term allow' and other demands.
Pro VC Mahesh Yenkie had assured the student's at Samvidhan chowk that the notification would be issued in two days. But still no notification has been issued by the University.
Students are inquiring in their respective colleges on the same.But the colleges have not received the notification as yet.
Though the examination form filling dates have been extended but there is an uncertainty among the students and colleges regarding it.
Nagpur Today office is getting calls everyday by several students inquiring about when the notification is going to be issued.
According to information University officials are busy on some important official work.