Nagpur: As the whole nation watched in shell shocked silence, baby after baby breathed its last in Gorakhpur in UP in the last few days.
The deaths were earlier attributed to shortage of Oxygen cylinders in the govt. hospital and the blame game began instantly.
Prominent child rights activist and Nobel Peace Laureate Kailash Satyarthi said the death of so many children allegedly due to disruption in oxygen supply was not a tragedy, but a massacre.
The Heads that have begun rolling are those of Doctors and professionals, Principal of the BRD Hospital, where the deaths occurred has already been suspended. A Nagpur Doctor, flowing against the current, speaks up for medical fraternity of Gorakhpur/UP. And the horrors of the disease that has claimed so many lives, and will continue to do so unless we change as a Society.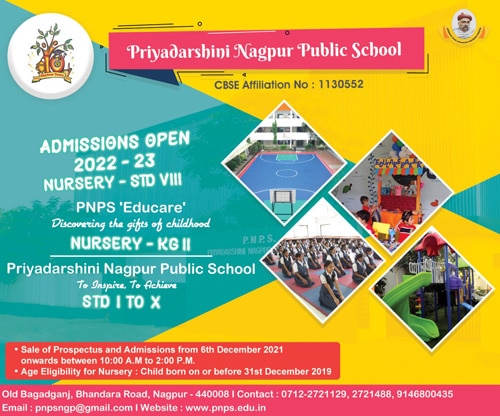 In this dreaded disease of Encephalitis, infant deaths are always sudden, no one cannot control the epidemic once it begins, says Dr. Arvind Dujjalwar, a popular and leading pediatrician of the city.
"it is highly unlikely that so many infants would need Oxygen at the same time and die due to the lack of it" says Dr. Dujjalwar, "all the symptoms point to an epidemic of Encyphalitis" he avers.
There was an epidemic in Nagpur too in 1984 – 85 that killed many
"I was a House Officer in Mayo College and Hospital then. Babies started coming in with high fever and all symptoms of encephalitis. We were losing them a few hours after admission.
We Doctors in various wards, worked day and night to treat them. I worked for 3 days and nights continuously without food and sleep. The memories of those days still traumatizes me … no one can understand the helplessness of physicians when they lose patients like that, specially little children.
Would adequate supply of oxygen have helped save the babies? We ask.
'Yes, it is true that when the infection spreads in the brain, it begins affecting all organs rapidly. Putting the child on oxygen is part of the protocol, but it seldom saves the baby. We had also tried all this in Nagpur.
In Mayo, IGMC alone, about 35 babies were dying in a week.
HOW WAS IT CONTROLLED IN THE STATE THEN?
A number of precautions have been taken in Maharashtra. For instance:
There is no treatment for the disease. But there is a virus now to prevent it. An inoculation of JEE, called JV too. It is imported from Japan and is quite expensive, but now govts. are making it available freely too.
We follow more general cleanliness too. There is more effort to control mosquitoes too.
Though far more needs to be done, according to the Doctor. We cannot pat our backs for controlling the disease, or others that are mosquito borne.
" The incidence of Malaria has decreased a lot, I have personally not seen a single case in 4-5 years" says Dujjalwar, "but on the other hand instances of Dengu and H1N1 have gone up. That is because 'Anopheles' the mosquito that causes Malaria, have largely disappeared, replaced by 'Culex' that cause Dengue, chikangunia and other such infections. So Malaria and others caused by Anophilis have gone down. Nature too has a way of controlling epidemics.
SOME MEASURES THAT NEED TO BE TAKEN IMMEDIATELY
Apart from even better garbage control and public cleanliness, we need to control cattle, pigs and other animals that roam around everyone on our roads. When the mosquitoes bite the cattle, they aso become carriers of the disease. When more machchar bite these animals, they carry the deadly infection further.
Ditches on the road accumulate water and nallahs have debris filled in them which leads to spots for breeding of mosquitoes.
Many chemicals we use for control of mosquitoes, like Hit etc. become ineffective over a period of time since mosquitoes become immune to them. So instead of overtly depending on them – and poisoning our homes in the bargain – we need to adopt other ways of mosquito control.
This is not in our hands, but we as citizens can definitely influence governments.
CUTTING DOWN OF FORESTS AND TREES HAS TO STOP IMMEDIATELY.
Not many know, but earlier most kinds of mosquitoes and monkeys were there 'targets.'
Now with forests depleting and many such animals disappearing the mosquitoes have migrated to cities.
WE MUST REMEMBER THAT ENCEPHALITIS AND SUCH DISEASES SPREAD IN AREAS WHERE PADDY GROWS, SINCE IT NEEDS WATER FILLING UP FARMS AND REMAINING STAGNANT.
We need to be more careful in areas like Bhandara where paddy grows.
UNLESS WE DO ALL THIS, WE STILL FACE POSSIBILITY OF MORE EPIDEMICS.
LET US NOT FORGET THAT DENGUE HAS CAUSED MAXIMUM DEATHS IN THE STATE.

—Sunita Mudaliar (Executive Editor)