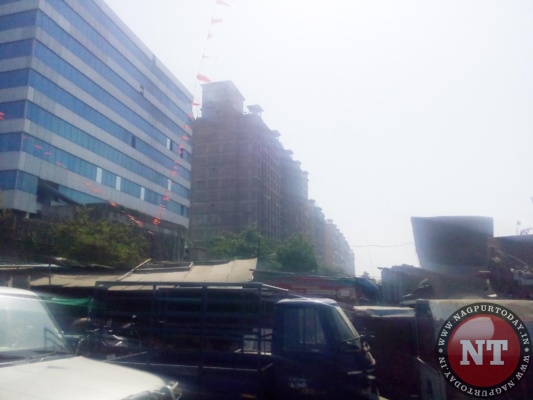 Nagpur: The Empress Mall cauldron of controversies refuses to cool down as one nasty row or another erupts time and again and grabs headlines. Even after the Nagpur Bench of Bombay High Court expressed its displeasure over rampant violations in construction at Empress Mall by its developer, non-payment of water tax, non-clearance of property tax dues and questionable fire clearance, and had ordered status-quo in respect of any pending proceedings before any authority in relation to the regularisation, 'illegal' constructions at the Mall continue unabated. The Dhantoli Ward Officer was expected to file an FIR with concerned police station against the 'illegal acts' but nothing of sort is being done. The NMC inaction has given rise to 'Daal me kuch kala hain' proverb and raised eyebrows over the 'role' being played by Dhantoli Zone chief under whose jurisdiction the Empress Mall comes.
In the recently held General Body Meeting of Nagpur Municipal Corporation, BJP Corporator and former Mayor Pravin Datke had raised the dubious Empress Mall issue and put the NMC administration in the dock. According to a statement made by Datke during discussion, the High Court, during the hearing on illegal constructions at Empress Mall, had ordered 'status quo' on March 17, 2017. The High Court had on second time again ordered 'status quo' on April 12, 2018. In between the two orders of High Court, over one lakh sq ft construction was done at the Empress Mall in 'defiance' of the Court orders and due to NMC inaction. According to rules, the NMC should have registered an FIR against the illegal construction after the 'status quo' order. But nothing of sort happened, Datke said and demanded a probe and action against the guilty officials. Subsequently, the Mayor Nanda Jichkar had directed a probe and tabling of report in the House within a month.
Illegal construction:
During the discussion, Datke said that only four floors of Empress Mall were constructed at the time first 'status quo' of the High Court on March 17, 2017. But at the time of second 'status quo' order, construction up to ninth floor was done. When construction was being done despite 'status quo' order, why the NMC officials did not act against the Empress Mill contractor M/s K S L Limited. Had it been the case of common citizen, NMC would have served notice and demolished the structure even before expiry of the notice period, Datke lamented.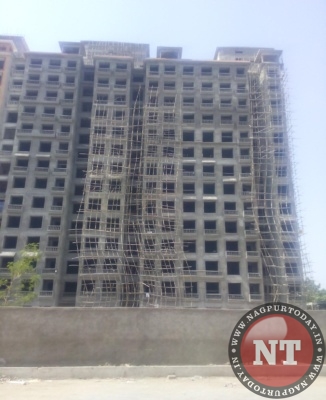 The High Court, after a detailed hearing, had noted their complete dissatisfaction over allowing unauthorised construction over the erstwhile Empress Mill land by M/s K S L Limited. Due to tough stance adopted by the High Court in this matter, Municipal Commissioner Ashwin Mudgal and Additional Commissioner Ravindra Kumbhare were personally present in the Court to extend their assistance. According to a PIL, the Mall is presently running without a fire fitness certificate and the Nagpur Municipal Corporation has already issued a notice declaring the said shopping mall as unsafe for public.