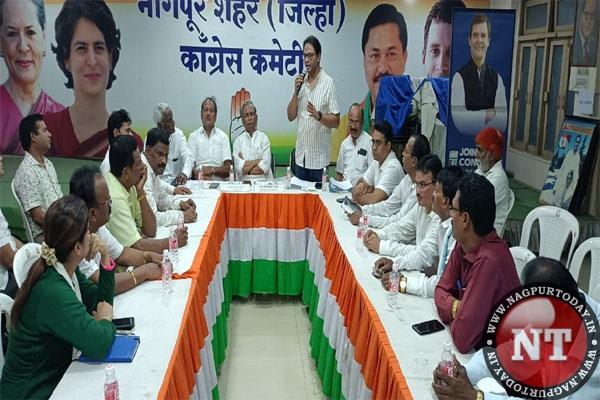 Nagpur: The city unit of the Indian National Congress (INC) has directed its Block Presidents to form Block Level Associations (BLAs) and a team of Conveners with elections around the corner. In a meeting recently held at Devadiya Congress Bhavan, Vishal Muttemwar, Social Media President and General Secretary of the Maharashtra Pradesh Congress Committee (MPCC), urged Block Presidents to choose BLAs from active members of the INC.
The District Administration and Parties will ensure the training of the BLAs, for which the Nagpur City Congress Committee will select a team of six Conveners. The BLAs should be finalized by June 30, 2023.
Dr. Gajraj Hatewar, Dinesh Banabakode, Bandopant Tembhurne, Purushottam Hazare, Raman Paigawar, Pankaj Nighot, Dyaneshwar Thakare, Rajesh Paunikar, Praveen Gavare, Vishwshwar Ahirkar, along with other office bearers and party workers, were present during this meeting.