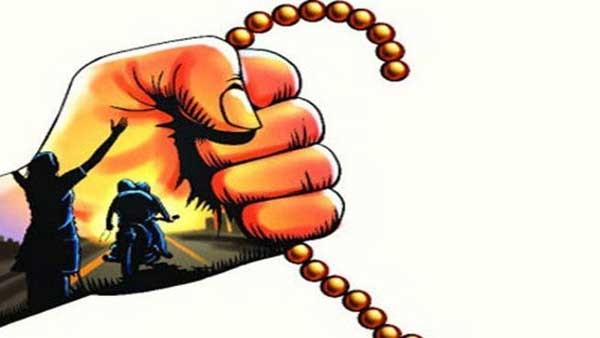 Nagpur: A 62-year-old woman was relieved of her gold chain when she went for a walk near Shivaji Nagar garden on Sunday evening.
Complainant Raghunandini Sundaram Ranan resident of Plot. No. 59, Shivaji Nagar had gone for a walk at around 5 pm. However when complainant reached Shivaji Nagar garden, a motorcycle-borne urchin came near her and snatched her gold chain worth Rs 92,000 before she could raise an alarm.
Ambazari police have registered a case under section 379 of IPC and started the probe.