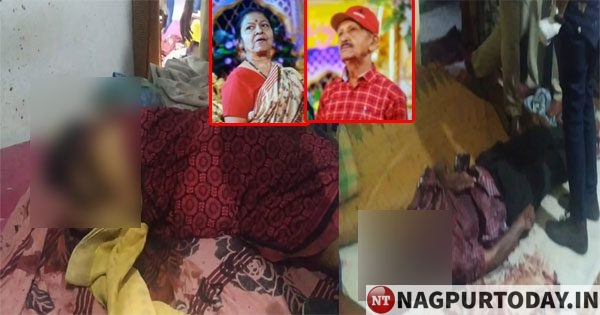 Nagpur: An Elderly couple was found dead in mysterious circumstances at their home in Suraksaha Nagar under jurisdiction of Wadi police station on Sunday.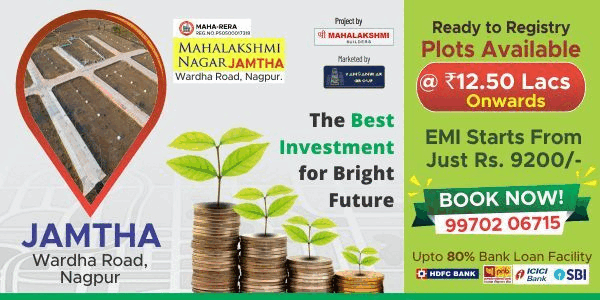 The couple, Shankar Atulchandra Chakraborty (65) and his wife Seema (63) were found dead with injuries on their bodies respectively. The couple was residing with its daughter, Aaishwarya (25), in the sprawling bungalow behind Asha Hospital in Wadi, police said. Commissioner of Police Dr Bhushan Kumar Upadhyay reached the spot and inspected the crime scene.
The top cop later held discussions with his officers and issued directions and provided line of action for cracking the case. The city police chief was confident that police would solve the mystery as they have collected some clue to make a breakthrough. According to police, the elderly couple were alone at home and the assault on them seems to have taken place during afternoon.
Their daughter had gone for some work with her cousin and returned in evening and stumbled upon the bodies. While Shankar Chakraborty was found sprawled in the hall, Seema Chakraborty was found dead on the bed in the bedroom For Aaishwarya,the incident hitlike a boltfromthe blue and she immediately called neighbours who too were shocked to thecore.The matter was reported to police and senior officers dashed to the spot.
Teams from Wadi police station and Crime Branch took to the crime spot andtalkedtotheneighbours to get some clues. It is learnt that Chakraborty couple was engaged in sale of coconuts and had built a sprawling house. As the couple had no issue they had adopted Aaishwarya who works with a consultancy firm. The couple had rented rooms oftheir bungalow.
Cops got suspicious whenthey learntabout10families living as tenants in the premises yet no one heard any noise. The entire house was ransacked.Police suspect the scene was created to make it appear as a case of loot. As Aaishwarya is stillnot stable, the nature of theft or missing valuables is yet not clear. Injuries on Chakraborty couple were not very deep, it appears something like blunt object was used to hit the couple, a police officer said.
Police, after inspecting the crime scene, suspect someone known to the couple have carried out the heist and was involved in a scuffle with the two who tried to put up resistance. Wadi police have registered an offence under relevant sections of the IPC against the unidentified persons and carrying out further probe.