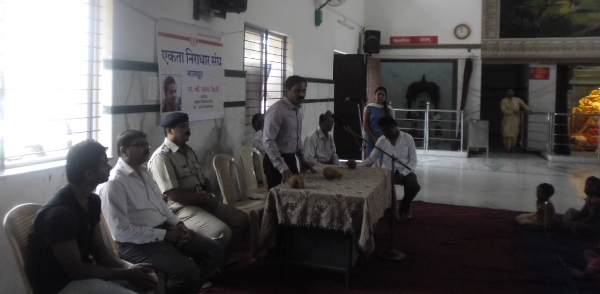 Nagpur News:
The Ekta Niradhar Sangh, in service of society since 2010, organized a Free Health Check-up Camp at Bhavani Mata Mandir, Old Kamptee Road, Kalamna, Satranjipura Zone (Vanjara Nala). Sagar Reddy, President of Ekta Niradhar Sangh was the chief guest while Ravindra Singhal, Director of SCZCC and Sampat Chavan, PI of Kalamna Police Station inaugurated the camp. More than 200 people got themselves checked by a team of doctors.
The SCZCC Director Ravindra Singhal was among 16 persons who donated blood on the occasion. The blood was then handed over to Shri Sainath Blood Bank and Components, Ramdaspeth in Nagpur.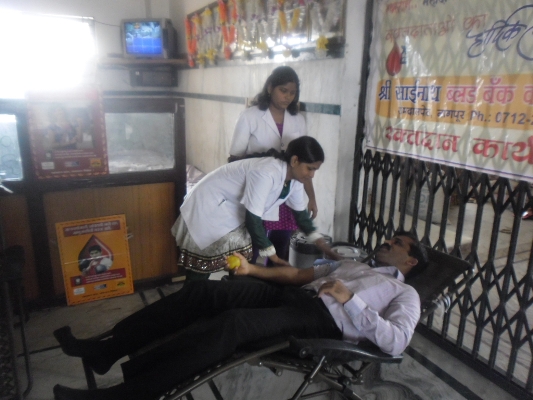 The Ekta Niradhar Sangh has so far organized dozens of projects for creating awareness over several issues in colleges and big companies apart from other places. The money collected through the programmes was donated for rehabilitation orphaned boys and girls of 18 years. When the boys and girls attain the age 18 years, they are denied of stay at orphanage centers. The boys and girls then need rehabilitation. The Ekta Niradhar Sangh makes efforts to rehabilitate them by contributing its might by way of money and other materials.
The Health Check Up Camp received a good response from people with the aim of serving the society. Other activists of Ekta Niradhar Sangh Shaila Gedam and Neeta Sonavane worked hard for the success of the camp.
The Janmanch, another social organization, donated Generic medicines to patients who needed cheap and effective drugs on the occasion.