P.G.D.T Department Students council inaugurated. RTMNU student policy booklet to be published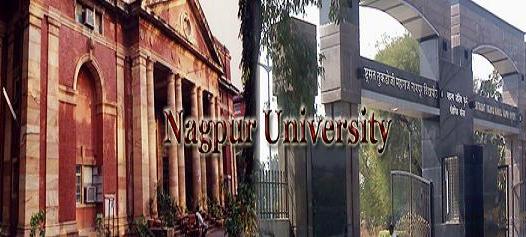 Nagpur Today: In her address, the Chief Guest of the programme Dr Sapna Sharma enlightened the students and guided them as to how to lead their student life towards better future. She added that education is a life long process. Combination of wisdom, strength and connecting to the spiritual self is very important. She asked students to focus on spirituality and do not connect pleasure with happiness, because pleasure is temporary. Try to distinguish between happiness and pleasure, said Dr Sharma.
Earlier, the Post Graduate Department of Rashtrasant Tukdoji Maharaj Nagpur University (RTMNU) inaugurated the Student Council here on Monday, December 5, 2014. A function was organized by the Student Welfare Organization at the P.G. Pharmacy Department, campus. Eminent Psychologist of the city Dr. Sapna Sharma was the Chief Guest. Vice Chancellor Dr. Vilas Sapkal chaired the programme. The theme of the programme was 'Personal development through education', and the guests in the programme guided students for their future endeavor.
In his address Vice Chancellor of RTMNU Dr Sapkal emphasized on skill development of the students. He asked the students to be competitive and hone their communication skills. How to be industry ready is very important, prepare interview questionnaires and improvement in personality development is very crucial, he asserted.
Director of Students Welfare, Dr. Arun Patil said that the present age students are born and brought up in the era of competition. Students should develop good knowledge of their subject domain and course.  Youth have the advantage of technology today. He further added that rather than lectures and practicals emphasis on innovation and groundwork should be followed in PG courses. Complicated things should be simplified, he added.
The Secretary of Campus Student Council Snehal Waghmare informed that a booklet containing university policies for the students will be released on February 6, 2014. The booklet of information will be provided in all the departments of the University for the reference of the students.