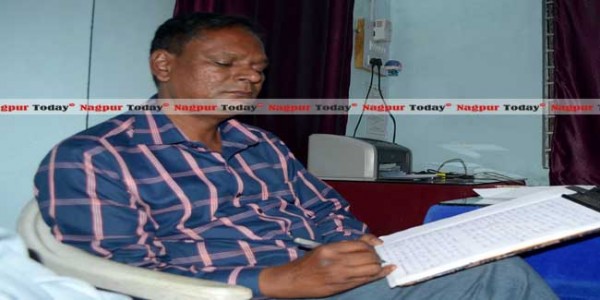 Nagpur News : A cooperative officer of Deputy Registrar Cooperative Society was caught by Anti-corruption Bureau while accepting bribe of Rs.10,000 at his Bhande plot office in Sakkardara area on Monday evening.
Accused identified as Ajay Vahane, 46, a resident of Lashkaribagh, has been handed over to Sakkarada police. The trap was set up by senior police inspector Bharat Kshirsagar and his team, under the guidance of SP Nisheeth Mishra.
An advocate Sachin Kotkar has filed the complaint at ACB office on Monday afternoon. He claimed that he had applied for money lender's licence at the deputy registrar cooperative office. Vahane instead claimed that the senior officials has demanded bribe of Rs 10,000 to get the work done. Vahane didn't reveal the name of the senior official involved in the bribe case.
Kotkar accepted his condition and agreed to pay the bribe at his office. Kshirsagar nabbed Vahane when Kotkar was handing over the cash to him at his cabin at around 5.35 pm. Searches were being carried out at Vahane's office as well as residence.