Nagpur : With sole intention of providing tourism boost in the region, chief minister Devendra Fadnavis with his constant follow-up and intervention achieved in Maharashtra Tourism Development Corporation (MTDC) coming up with an adventure cum education tour near Nagpur which is only one in India and called Eco Mine Tour.
On gaining knowledge and in order to promote tourism in the region by exchanging views with guests visiting Nagpur, a delegation of Nagpur Residential Hotels Association (NRHA) comprising of its president Prakash Trivedi, secretary Tejinder Singh Renu, vice president Dr. Ganesh Gupta, joint secretaries Deepak Pandey and Vinod Joshi, Nitin Trivedi, Tarun Motwani, Ankit Dua and Vishal Jaiswal took this one day tour of MTDC.
Prakash Trivedi said MTDC bus takes you to Eco Park made and maintained by Western Coal Fields (WCL) at Saoner, which was also referred and appreciated by Prime Minister Narendra Modi in Mann ki Baat, which gives you learning as well as enjoyable experience.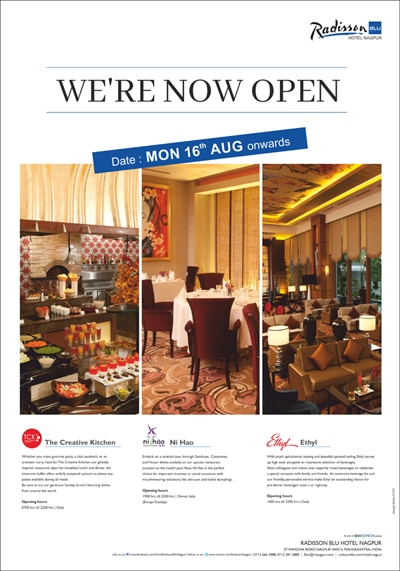 Tejinder Singh Renu, secretary of NRHA informed that the best part of this tour is underground mining adventure as well as educational experience at WCL Coal Mines at Saoner, which takes you more than 100 meters down in live mining, through trolley ride of 15 minutes. Although it looks like scary however it is not so and anyone medically fit aged between 18 & 60 years can enjoy this tour. Delicious homely lunch is provided as WCL guesthouse and the tour ends with darshan at Aadasa Temple.
NRHA has assured MTDC that all hoteliers of the region will support and promote such tours in and around orange city as tourism increase will give much needed economic boost and employment opportunity in the region. NRHA further requests citizens to take this tour, which will give exact picture of memory filled fun, which they can promote amongst their relatives and friends. NRHA also submits its gratitude to chief minister Devendra Fadnavis and MTDC for such tours in and around Nagpur.