NewDelhi/Nagpur: The Election Commission is unlikely to accept the Congress party's demand for a ban on Prime Minister Narendra Modi's radio programme 'Mann Ki Baat' till the completion of Bihar Assembly elections.
According to sources, the Election Commission has said that the monthly radio address cannot be stopped. Sources in the Election Commission, however, said that though the programme won't be stopped, no new policies can be announced in the same.
Sources in the Election Commission said that though the programme won't be stopped, no new policies can be announced in the same.
Pointing that there will be riders on the content of the programme, Election Commission sources said that there should not be any campaign during the radio show, and the content should not be such that it influences the elections.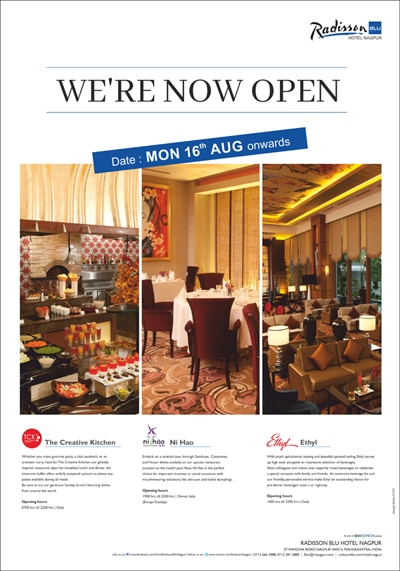 Meanwhile, a group of Congress leaders, including Randeep Singh Surjewala, Abhishek Manu Singhvi and KC Mittal, will approach the Election Commission at 2.30 pm on Wednesday. The Congress is seeking a ban on the radio show, claiming that it's a violation of code of conduct.
The show has often become an ammunition of attack on the Prime Minister by the leaders of the Congress party. While Congress vice president Rahul Gandhi said that Modi must also listen to people's 'Mann ki Baat' too, party president Sonia Gandhi took a jibe over the show, saying the champion of 'Mann ki Baat' retreats into 'Maun Vrat' when there's scandal involving his ministers.
A senior EC official said they can take "cognizance" of any such demand only after finding that the programme's contents violate the model code.
A regular radio broadcast in which Modi shares his thoughts on issues, Mann ki baat's next episode will be aired on Sunday.
"No blanket ban can be enforced on things like Cabinet meeting and Mann ki baat but the EC can take cognizance if the Cabinet decision or the content of programme is in violation of the Model Code of Conduct," the official said.
He, however, made it clear that he was making a "matter of fact" statement and was not aware of any such demand by the Congress or any other party.
If such a complaint is made, the election watchdog goes through the recording as well as transcript of the episode and takes a decision, he said.
A similar complaint was made by Congress against the programme during the Haryana assembly polls but the EC had not found anything "objectionable", he noted.