EC demonstrates functioning of EVMs, debunks tampering charges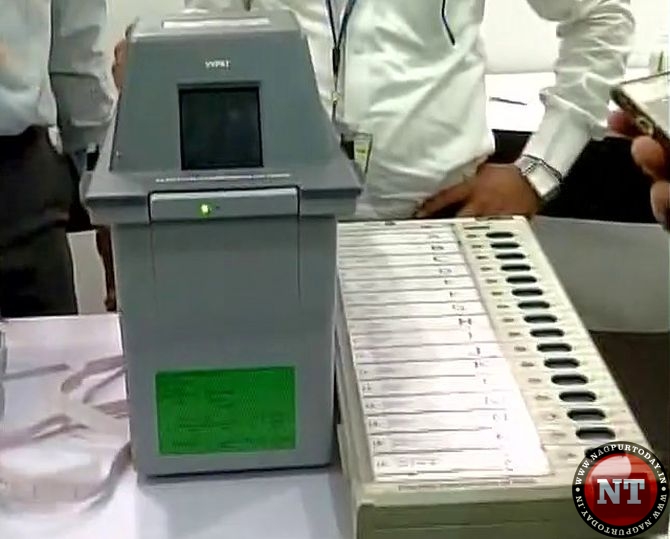 New Delhi: The Election Commission of India on Saturday demonstrated the working of electronic voting machines and Voter Verifiable Paper Audit Trail System, while brushing aside the EVM tampering allegation.
After the demonstration, Dr Nasim Zaidi, Chief Election Commissioner of India address the press conference. Here are some highlights.
– Improving integrity of election process is shared responsibility of both, the EC and political parties
– There was no manipulation or tampering of EVMs in Bhind. It was a wrong campaign
– Complaints came after elections in five states, but we did not receive any credible material information on EVM tampering from complainants
– Advanced encryption technology, one-time programmable chip, tamper detection and self diagnostic features in the new generation EVMs will ensure that the machines are tamper proof
– Each micro-chip has a unique identification number and a digital signature of the manufacturer. Therefore, any attempt to change a microchip is detectable
– A mock poll is conducted on each EVM before it is finally released
– EC machines are standalone and not connected to internet, making manipulation impossible
– No Trojan Horse can be introduced in EVMs to alter results as chips are one-time programmable
– Non-ECI machines will immediately get detected due to mismatch of ballot unit and control unit