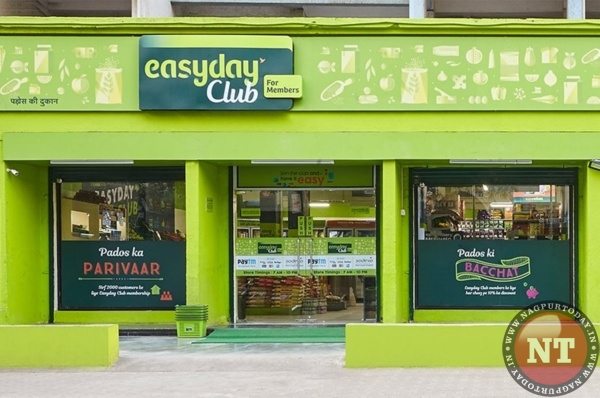 Nagpur: Easyday Club is a membership driven retail experience that promises a new way of shopping for customers who seek value and convenience in their daily shopping. Being a member of Easyday Club the customer can avail everything at a discountrate up to 10%.
The new Easyday Club stores in the city have a huge array of everyday essentials from food and grocery, fresh fruits and vegetables and household items. One can get their daily-need groceries like staples, processed foods, bakery and dairy products at a very reasonable price with flat 10% discount. It offers premium quality products with renowned brands endorsements.

Easyday Club offers great discounts on dairy products which does not prevails in other markets. Not only this, they provide 500 hundredRupees coupon as a welcome gift and also Rupees 500 cashback which can be redeemed as per the Easyday club members convenience. Easyday Stores are spreading across India with variety of outlets in various cities to reach the public at large.
Spreading over more than 160 cities and towns across the country Easyday has reached in every locality. Step in the nearest store to experience a new way of shopping with the Pados Ki Dukaan as it serves its membersservices like, free grocery delivery, order via WhatsApp and other fringe benefits.
With amazing deals at all Future Group stores, Easyday Club has extended cost benefits across all its Future Retail formats like Big Bazaar, Central, Ezone and Home Town as a treat for its members.
Hurry! Become a member now and grab the exclusive offer valid from 21st January to 3rd February at all the stores.