Nagpur: As the Nagpur Metro Rail project completed a year of its commencement on Thursday, the authorities made it a point to mark the day as the Foundation Day of the project. The project has been making waves across the nation in view of quantum, technology and also the speed of its progress. And to recognise the first year's feat, India's Metro Man Dr. E. Shreedharan visited Nagpur to grace the occasion. He congratulated Metro Rail Managing Director Brijesh Mishra and his team however with words of caution. He minced no words in saying that for any metro project to be successful there should not be any time and cost overlays. Time is Money, for each day the project is delayed would mean Rs. 50 lakhs loss, he specified.
"Though this project is blessed to have support of both State and Central governments which was not the case with Calcutta or Delhi, It is the Nagpur Metro that will have to pay back foreign investors and not to any govt. Financial prudence then is absolutely crucial" he said.
He also advised the team to be careful with selection of Contractors. " They have to be forced to Succeed" he emphasized.
Speaking to journalists he said Nagpur Metro has been innovatively planned as its structure is excellent and 5D management being implemented for the first time.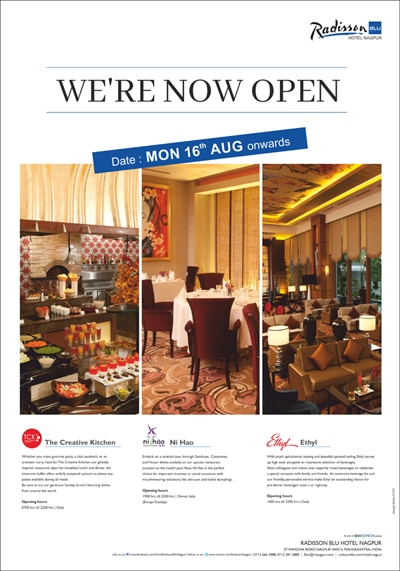 Speaking about Finance of metros he again emphasized that investment has to be low. In India we do not have subsidies for metros. He congratulated Brijesh Mishra, M.D. of Nagpur Metro Rail Corporation Limited for involving local agencies like NMC in the project.
"Brijesh Mishra has found innovative ways of financing the Nagpur metro and making it self sustainable as early as possible. Time flows fast in a metro… and time is money so delivery style, fiscal prudence have to followed to make it successful."
Benefits of the metro for the city
Shreedharan also pointed out that once the Nagpur metro becomes completely operational and begins plying 3.5 lakh commuters per day it will translate to 35,000 vehicles off the road, saving of 3 lakh tonnes of fossil fuel ( petrol/ diesel) and ten tonnes of pollution per day.
Apart from that each commuter will save 44 minutes of commute time two ways. Imagine this man power being used more effectively?
Speaking at the outset, Brijesh Mishra and Divisional Commissioner Anup Kumar both expressed gratitude to E. Shreedharan for gracing Nagpur metro with his presence.
Other senior retired officials of Indian Railways like Rakesh Chopra and Mahesh Kumar who were both part of the Railway Board were also present on the occasion as was Shravan Hardikar, Municipal Commissioner.
Metro might be one year old but many Nagpurians still have misgivings about it
In the interactive sessions that followed later, many citizens expressed concerns on a number of issues related to Nagpur Metro as visualized and planned at present.
Avantika Chitnavis voiced her strong concern about the proposed routes and stations of the Nagpur metro covering, going over some Heritage structures of Nagpur like the Kasturchand Park (Grade 1 Heritage centre), Sitabaldi fort, Zero milestone etc.
"Once the metro is built over it and spoils the facade and appearance of these places, they will be spoilt for ever; since the life of the metro is at least 100 years. Can we allow this to happen?" She asked.
Many in the audience concurred with her.
Engineer G.P. Gupta sounded very aggrieved when he voiced his concerns.
"Have you been to Rajiv Chowk of Delhi just as you emerge from the Delhi metro? The air is so toxic and full of fumes you cannot breathe. I have a fear that Sitabaldi will become like that after the metro station comes there. This area is already so congested that many Nagpurians have stopped going to Baldi for shopping. Areas like this and Itwari have no parking spaces. Metro stations will make the situation worse since they will also require ample parking space."
Speaking in the second interactive session veteran Social Worker of Nagpur Umesh Choubey said a little sarcastically "Nagpur has failed as a Green City; a clean city or an Orange city – let's hope it succeeds as a metro city!"
He also lamented the fact that Star Buses failed here due to rampant corruption. But he blamed Nagpur citizens for being passive and not contributing to any project meant for the betterment of the city.
He disclosed that more than a 150 years ago, the British had thought of bringing Trams like Calcutta's and Bombay's to Nagpur.
Each day delay in Nagpur Metro Rail project will mean Rs 50 lakh loss, cautions Metro Man Shreedharan

He considered Nagpur so vital to their governance. It was the change in gradient of the city, Mahal being low lying and areas like Civil lines at a height which prevented this from happening."
Replying to all these doubts and apprehensions Brijesh Dixit said that Nagpur was the 194th metro of the world.
"WE have the example of 193 metros to study from. We shall definitely incorporate what's best for the city. "
He cited the example of the Callosum in Rome which is a world heritage ruin that attracts tourists from all over the world. There is a metro station right across from it.
"But the two are so integrated with each other that neither looks out of place".
We shall take similar care of Nagpur Heritage spots.
…Sunita Mudaliar – Associate Editor
Pics by Vinay Nimgade