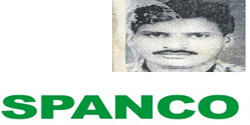 Nagpur News:  Firoz Khan commited sucide in Yashodhra Nagar area of city after connection of his almirah manufacturing unit was cut by Spanco but Police claimed that Khan had been tortured by four youths and the cops, which caused a heart attack.
One of the residents of the area said that electricity connection had been provided to Khan just 15 days back. Given this the reason behind cutting the connection is not clear. It was also learnt that family members of Khan had approached the Spanco office on October 21 but no reply was given to him for cutting of the electricity connection.
As soon as news spread in the locality residents of the area gheraoed the Yashodhra Nagar police station.
The protesters said Khan owned a small factory making almirahs near his residence. They said that some youths staying near Khan's residence had an eye on the land where he had set up his factory. However, the land owner had refused to give the land to the youths.
So, the youths filed a false complaint against Khan at Yashodhara Nagar police station.
Another Version of death according to the protesters is that  the police had been torturing Khan over these false allegations and had arrested him a few days ago. Khan's neighbours had helped free him on bail.
On Saturday, the youths disconnected the electricity connection to Khan's house. Later, on Sunday morning, Khan and ten other supporters had complained to the MSEB office but were not given a hearing. This left Khan worried, and he suddenly collapsed at MSEB office. He was rushed to a private hospital from where he was referred to Mayo. Later, the doctors declared him dead due to a heart attack.
The protesters claimed that Khan, who leaves behind a wife and three children, was tortured and harassed to the extent that he died of a heart attack. They demanded immediate arrest of the youths and the cops who had acted on a false complaint against Khan.