Tall claims of IIM's faculty, Kishore Biyani on advisory panel turns out fake as the school is not even recognized
Nagpur: You must have heard of finishing schools and top business schools, but you must be surprised to know that a dubious syndicate in Nagpur is running a school which can turn a common you into entrepreneur in just 6 months. No, we are not talking about any recognized short term certificate program from any of the affiliated institutions! Actually it is the locally bred newly sprouted Lemon School of Entrepreneurship which is claiming to be at par with IIMs and nation's other Premier B-Schools, and having the people to the likes of Future Group founder and India's renowned entrepreneur Kishore Biyani in their advisory panel. But beware before you get carried away and end up losing your money.
Cashing on the Start Up wave in Nagpur, these handful of self-proclaimed 'mentors' have been into money making spree right under the nose of academic authorities. However, an e-mail inquiry put up by one their 'targets' exposed the entire truth!
The school is backed by a firm named Lemon Ideas which is being run by Deepak Menaria who has recently caught the attention of budding entrepreneurs in Nagpur. Menaria along with the handful of members has allegedly lured the Start Up Founders into making a business pitch for them and finding them prospective investors. Fuelled by the initial response, Menaria and his partners then formed Lemon School of Entrepreneurship, which is neither recognized nor affiliated to any of the universities in India or abroad. This institute based at Beltarodi Road, Besa, is luring poor students who can only dream of getting into IIM and other institutes like Symbiosis, S.P. Jain, or even IMTs which all require entrance exams.
Nagpur Today got a whiff of the situation and tracked down a mail which revealed the threads of the entire murky business.  It is learnt that this school has drawn a comparison sketch in order to attract ambitious people. Their fees for a 6 month 'course' (as they claim) range from Rs 3 lakh to Rs 5 lakh. They have been claiming this for about a year till they emailed VijayKumar Harchandani, a young and going businessman having operations in Mumbai and Nagpur. All the tall claims made by the institute turned out to be dubious.
The Institute has brazenly claimed that they have faculty of IIM to teach them at a fees which prima facie appears lower that IIMs, (but actually on equal parameters exceeds IIM fees) better mentoring support, easy admissions  without appearing for any Entrance exams like GMAT/ CAT etc.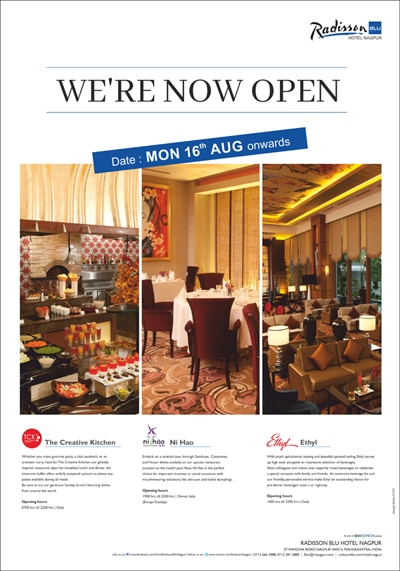 Seeing the comparative chart ( given below) received by VijayKumar on email, who has studied at SP Jain Institute of Management and Research in Mumbai had the following queries he asked of the Management of LSE (which mind you is also a pretentious lift from the famous London School of Economics, known universally as LSE).
Vijay put up few questions in his mail inquiry which made the so called mentors to bring immediate changes into their draft. In his mail Vijay made following pointers,
1) In your comparison Table you have written Premier B-Schools, can you please name these B-Schools?
2) You have written that you have IIM Faculties; can you please provide me their names and which IIM's they are associated with?
3) Are they Full time Faculty or Visiting Faculty of IIM's and LSE both?
4) Since under B-School you have said "YES" for IIM Faculty, so shall I assume only IIM's will have IIM Faculty and not any other Business School?
5) Duration for B-School is mentioned as 24 months and for your course is 6 months, so do you mean to say that the same IIM Faculty will do better teaching and create better entrepreneurs in LSE than they would create at IIM's where they teach?
6) And if IIM Faculty does a bad job at IIM and takes so much time so why you hiring the same faculty for LSE?
7) Can you guarantee that I will become a Successful Entrepreneur after passing out from Lemon School of Entrepreneurship?
8) On http://lemonideas.in/our-team/ I can see the name and picture of Mr. Kishore Biyani on your Advisory Board, can I please see his official acceptance for the same?
VijayKumar ended his mail by writing, "The reason for writing all this is, I am an alumnus of S. P. Jain Institute of Management & Research (SPJIMR), and I am feeling cheated after seeing your e-mail. I wasted my 24 months and a lot of money where in 6 months and less I could have become an Entrepreneur."
In reply to Vijay's mail Deepak Menaria wrote :
Hi Vijay,
 I appreciate your questions and zeal to bring clarity in public communication. It was a non-intentional ambiguity and we have updated/corrected the document. The following comparison is updated and brings more clarity. We are re-sending this information to the audience immediately. I have realized that this comparison may not be appropriate since we are trying to compare typical education program with mentoring-incubation program. We may not use this in future. Otherwise, we have not mentioned any reference to IIM or any other education model/policy/institution anywhere as part of LEMON collaterals including website, brochures etc etc.  We are completely non recognized/affiliated experiential mentoring platform.
Sincere thanks for these observations. This has definitely made us more sensitive and cautious with public communications.
With this letter the previously made chart was also changed which too does not mention the names of the  IIM faculties or institutes. Also the entire list of 'Advisors' that carried names such as Kishore Biyani has been deleted. But the fancy fees and tall claims remain.
An Academic Fraud!
However it remained suspicious what the LSE meant by "Non-intentional ambiguity" – the term mentioned in the mail? Despite spending Rs 5 lakhs for 6 months, the students will not get a certificate which is recognized anywhere in Nagpur, leave alone the rest of the country or world. No wonder one of their mentors is Doctor Prabod Yelne, a self styled "Psychotherapist" who propagates mumbo-jumbo like past life regression and the Psychotherapy training he conducts at Butibori is similarly not recognized anywhere in India.
Truth of Tall Claims
Also, for those not in the know, there exist two Government of India run EDI  (Entrepreneurship Institutes of India) where Indian students are being exhaustively trained into venturing into their own business'. This is not "the first of its kind" as is being claimed. Many of the LSE Mentors are doubtful of having accepted the mentorship position at LSE (Such as Kishore Biyani the Managing Director of the Future Group and Anshu Gupta of Goonj). These names and more, have been removed from their 'corrected' latest web site. But Nagpur Today has screen shots of their claims made till yesterday.
Money Minting is Only Idea!
Their website says, they will take a maximum of 100 students for 6 months (though they also claim they would have 'created' 4000 entrepreneurs till 2020 which amounts to 250 students per year). If they collect the fee – mentioned by them – of Rs. 5 lakhs, it amounts to Rs. 5 crores for 100 students in 6 months, or Rs. 10 crores in one year and if you consider their claim of 250, a sum of 12,50,00.000/ per annum would be collected. Not a small sum at all!!
Comparative Study
Nagpur Today would like to do an interesting comparison here – even IIMs charge Rs. 16 lakhs for two years, which includes boarding and lodging on the premises in almost 5 star comfort; LSE, Nagpur will earn 20 lakhs from 4 students of 6 months duration each for the same period without having to compulsorily house the students or create any such IIM like infrastructure like hostels and mess' spread out in hundreds of acres. Wonderful business model, right?
Beats the best plans of  HRD Ministers of India – past and present like Kapil Sibal or Smriti Irani. These brilliant minds should be in Delhi rather than wasting their time in Nagpur.
Nagpur Today appeals young entrepreneurs to be in the right state of their minds and choose wisely! Beware of any such institutes which rob you off your money and precious time, without any yield except to repent later!