Nagpur News.
As they say, behind every conman is a provocative godfather, or mastermind to be precise, same can be said in terms of hordes of ponzi schemes mushroomed across the nation to rob gullible investors of their hard earned money. In a startling revelation, it turned out that the ponzi schemes that recently hit the rough patch in Nagpur have not only a kingpin behind each, but all of these shared common planned route as well.
Of late, Nagpur appeared to the hot (rather soft) target of many such schemes that pronounced investment as the bed of roses and came up with rich creamy returns that never really yielded any milk.
Reliable sources alleged that most of the names, which recently appeared on the dark pages of Nagpur share a common link, which is a self styled pontiff in this case. This so called 'guru' reportedly hails from Anjangaon Surji in Amravati district. The prominent kingpins who shared this route include Prashant Wasankar (Wasankar Wealth Management Ltd) who had allegedly defrauded citizens of Nagpur of Rs 1500 crores, Sameer Joshi (Shreesurya Group) allegedly sweeping away with Rs 1000 crores, Satvik Group and more recently, Rajesh Joshi of Raviraj Group which is said to be reeling under the allegation of gulping down Rs 200 crores of investor. Sources said though all these men might not have direct connection but all of them reportedly turned to this 'guru' to resolve their mutual issues.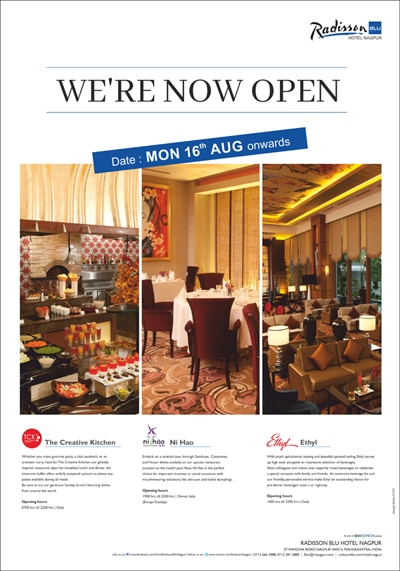 When Rajesh Joshi dented Sameer's treasure!
Sources said that Rajesh Joshi was ousted from some company for some fraud. He was since unemployed (around 8-9 years ago i.e 2005-6). Since Rajesh was also a disciple of this saint, he is said to have introduced himself to Sameer Joshi. Since Rajesh knew some finer nuances of share markets, Sameer Joshi reportedly made him in-charge of his shares and debentures network. It is alleged that, at Shree Surya Group too, Rajesh had allegedly diverted around Rs 1.5 crores to his own account. When Sameer came to know of this, he allegedly thrashed Rajesh in his office and threw him out. However, he had not made any complaint to the police since he too was allegedly bound by the instructions of the seer in question.
Rajesh Joshi sold his Nagpur bungalow?
Few years after this incident, Rajesh started this firm called Raviraj Group allegedly dealing in Mining and Investments. He too had started some ponzi schemes and had allegedly defrauded the citizens of Rs 300 crores. However, Rajesh Joshi is absconding for the last 15 days. The sprawling two-storied bungalow that he had owned in Deo-Nagar is already sold, said some unconfirmed sources. He has alleged vanished with his old parents, wife and children. The two vehicles Ford Figo and Volkswagon too are not to be seen. A notice is placed on the gate and on the fencing wall that states that Rajesh has absconded for the past 15 days and all those who have any complaints against him should make it at Dhantoli Police Station.
Milked profit from Roses
Rajesh is also alleged to run a milk business. He is allegedly said to own some farm on Amravati Road where he is said to be growing roses for domestic sale. He had owned around 60-70 cows which yielded around 200 to 500 litres. Every morning and evening milk used to be delivered to his house from which he used to sell milk to some customers directly and the remaining he is alleged to be selling to Haldiram Food Ltd.
Rounding up 'Guru' may yield vital information to EOW
With such a set of equation with this Anjangaon Surji based self styled seer, the role of Economic Offences Wing becomes imperative to delve deeper into this angle. A source close to this seer revealed that if this guru is put up for interrogation then the investigating agency EOW might land up some very crucial information. "The evidences that would appear from this guru's place would prove to be breakthrough in most of these cases," said the source adding, "Only thing required is the impartial and transparent probe into the activities of this guru."
When Nagpur Today spoke to In-charge of Crime Branch and Head of Economic Offences Wing DCP Kolhe to enquire about his views on all the tricksters having a common link and a possible connection with a self-styled saint Maharaj of Anjangaon Surji, he said that we do not have any evidence on which we can investigate or even pick him up on suspicion.
Nagpur Today tried to speak to Commissioner of Police K K Pathak about this delay in investigation on economic offenses in the city and about the possible common link with a Maharaj, he asked us to contact the DCP Crime regarding that.