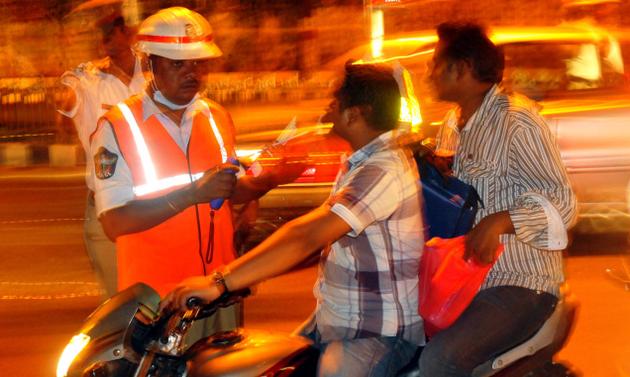 Nagpur News: The police drive against drunken driving, it appears, has not been turning as effective as was expected. The police have been finding and fining the drunkards literally every minute, every hour, and 24 hours. Till today, hundreds of 'influenced' vehicle drivers had been booked, fined, vehicles seized but the "trend continues unabated.
The police, in this week, have booked 1033 vehicle owners for violating traffic rules and recovered a hefty fine from the guilty riders most of them the drunkards.
Similarly, police arrested 19 gamblers and seized a cash, some material collectively worth Rs 1,56,000 .