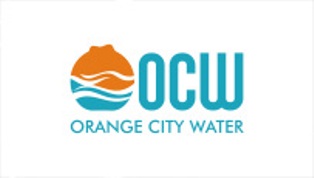 Nagpur News:
The Nagpur Municipal Corporation Water Works Department and Orange City Water (OCW) which has been implementing uninterrupted water supply project and operating- maintaining city water supply, jointly started a massive recovery and disconnection drive against water tax defaulters soon.
In case of water tax defaulters, NMC- OCW will first check and verify whether any objection raised by the consumer against water charges bill is pending. NMC-OCW will also try to resolve the cases of objections and intimate it to the consumers. If the consumer has any objection on their water bills, they have to first pay half (50 %) the amount of total arrears only then will they be allowed to file the objection.
In next step, NMC will issue a 3-day notice to consumers who have not placed any objection against the arrears or who have not paid bills after resolving the objection. The NMC-OCW has planned to snap defaulting commercial and residential connections; who even after issuing 3-days prior notice failed to clear the arrears.
NMC-OCW will also display notices and list of water tax defaulters, both commercial and residential, at the respective zonal offices. In case of any objections or complaints regarding water bills and to avoid disconnection NMC-OCW has appealed consumers to contact Service Point Managers (SPM) of Orange City Water (OCW) at respective zonal offices.
1
Laxmi Nagar
M/s Rasle Pradhan Madikar Joshi-Apartment
1,67,588
Dr. G. B. Shende
1,45,374
2
Dharampeth
M. Z. Gedam
23,771
Shri Mahadeo Sampat Chaure
23,042
3
Hanuman Nagar
Kamalkishor S Jais
26,598
Anusayabai Maroti Meshram
26,200
4
Dhantoli
Shri Gouladas Gopaldas Girdhardas
30,797
Shri Vithal Mahadeo Tarale
30,647
5
Nehru Nagar
Smt. Vatsalabai D.Vairagade
1,56,597
Shri Krishna Ganpatrao Maisgaoly
1,03,250
6
Gandhibagh
Shri. Nilkanthrao L.Naik
65,859