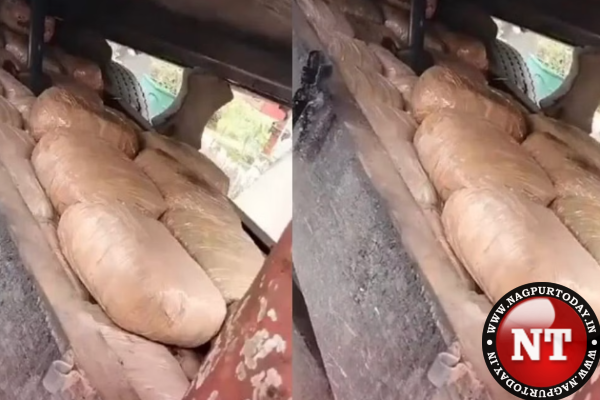 Nagpur:The officers of Nagpur DRI successfully intercepted one tractor (attached with trolley) at Mauda Toll near Nagpur in the early hours of 16 September.
On examining the trolley carefully, it was observed that it had one secret compartment underneath. The compartment containrf 211 kg ganja valued at Rs 42.2 lakh, packed in 100 packages.
Two persons travelling on the said vehicle were apprehended and have been subsequently arrested under provisions of the NDPS Act.
Further investigation is in progress.