Dreaded Naxal Pahad Singh, who carries reward of Rs 1 cr, surrenders before police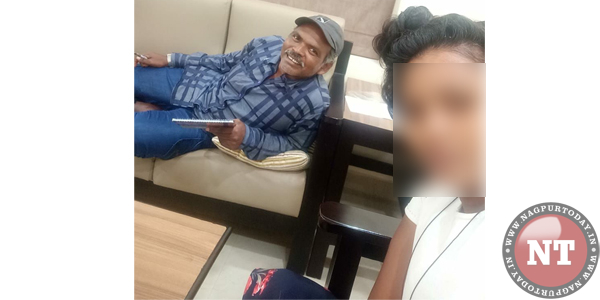 Nagpur/Gadchiroli: Dreaded Naxalite Pahad Singh who ruled the jungles for more than a decade and turned a big threat for the police after he spread his notorious network in Maharashtra, Chhattisgarh and Madhya Pradesh, has finally put down the guns on Thursday. Pahad Singh was carrying a reward of Rs 1 crore on his head.
Pahad Singh, who hails from Rajnandgaon in Chhattisgarh was allegedly involved in many attacks, while serving as a team commander in the naxal cadre. Singh has surrendered before Inspector General GP Singh, Durg range, Chhattisgarh. He is said to have involved in 80 cases against him, of which 40 cases have been filed in Gadchiroli alone.
He was the member of Naxalite's special zonal committee comprising three states – Maharashtra, Chhattisgarh and Madhya Pradesh.
Maharashtra police were also hunting for Singh for a long time. Even the state government had announced a reward of Rs 16 lakh to whomsoever gives information about his whereabouts. Similarly Madhya Pradesh and Chhattisgarh governments had announced the rewards of Rs 25 lakh each on Singh. He was mainly accused of attacks during election time.
He is also known to have been leading luxurious lifestyle with atleast 3 naxal gunmen deployed in his security round the clock.
Sources revealed that Pahad Singh was initially inclined towards politics before joining the naxal cadre. Resident of Jhuria village in Rajnandgaon, Pahad Singh's wife had also served as village sarpanch in 2002-03. Later when his own friends and supporters brought no trust motion against his wife, he pulled out of the poll campaign and decided to avenge the betrayal by his friends. He later joined Naxal forces to fulfill his aim and went on to become an active member in his group.