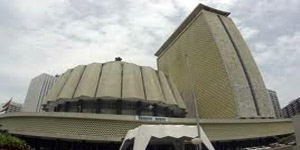 Nagpur News : The much hyped drama over selection of candidates and president of Women's wing for Maharashtra Legislative Council (MLC) elections has calmed down. According to Congress sources, issue over selection of members for MLC elections was a burning issue but now it has calmed down a little.
Sources  said that Saoner Legislator have good chances to become a State Minister. Though he is a strong contender for Cabinet Minister, but, due to many controversies and issues, he will have to be satisfied with the post of State Minister. It is mentioned that Congress has a tendency to hype the names of candidates who will not get anything while those to get seats are kept in the four walls of party office. Thus, candidates cannot take a sigh of relief until the names are declared.
Sources said that the president's post for women's wing is vacant for past three year. And, candidates list for this post is in news for past four weeks. There is quite an issue regarding the list of Chief Minister Prithviraj Chavan. The decision over expansion of MLC is pending for past two months.
Sources said that Amit Deshmukh, son of late Vilasrao Deshmukh has strong chances to get one seat. State President Manikrao Thakre is in list of strong considerations. And third name may come from Nagpur Division.
It is mentioned that after Hussain Dalwai, Congress wants to give that to a muslim candidate only. For this, names of Anees Ahmed and Muzaffar Hussain are in discussion. Close friends of Anees said that he may not approach for MLC seats. So, Muzaffar Hussain becomes a strong contender for the seat.
The drama of MLC elections will soon unfold and the names of candidates will be revealed.