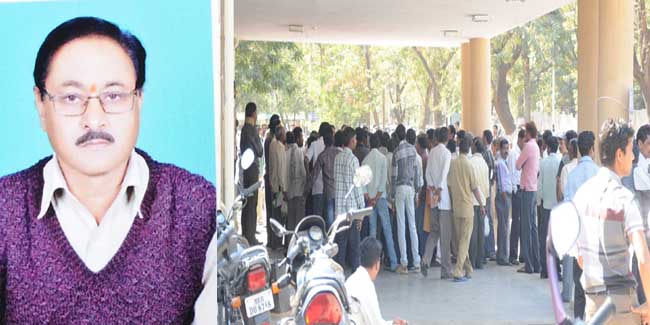 Nagpur News : Neither the morning walks nor the treatment in medical hospitals are safe in Orange City. In an incidence, under the Imambada Police Station jurisdiction, a rashly driven unidentified vehicle dashed a middle-aged man on early Monday morning when he had gone for morning walk. The incident took ugly turn when he died in Government Medical Hospital due to alleged carelessness on part of doctors.
According to information, Raju Kadao, a ticket collector in ST bus, had gone for morning walk on Monday. A speeding vehicle hit him and seriously injured him. Passerby rushed him to Government Medical College and Hospital (GMCH) and informed his family and relatives. When the family and relatives reached the hospital, they received this dreadful news that Raju was no more. But, the family and relatives alleged that Raju died because of the carelessness on part of doctors as his injuries were curable. His relatives raised slogan against GMCH authorities and started creating scene in the hospital. The GMCH authorities immediately informed Imambada Police Station. Cops rushed to the spot and controlled the situation.
Cops have registered a case of accident death. Further investigations are under way.