Nagpur: The new team of Association of Otolaryngologists of India (ENT Specialists) Vidarbha Chapter for 2018-19 was installed the other day at Hotel Centre Point Ramdaspeth, Nagpur at the hands of Chief guest Dr Viral Kamdar, Child Specialist and Medical Advisor toUnion Minister Nitin Gadkari. Dr Mangesh Gulwade, Consultant ENT Surgeon, Chandrapur and MMC member was Guest of Honour.
The team is headed by President-Prof Apurva Pawde, Dean GMC Gondia and Dr Nadu Kolwadkar, Consulting ENT Surgeon, Orange City Hospital as Hon. Secretary.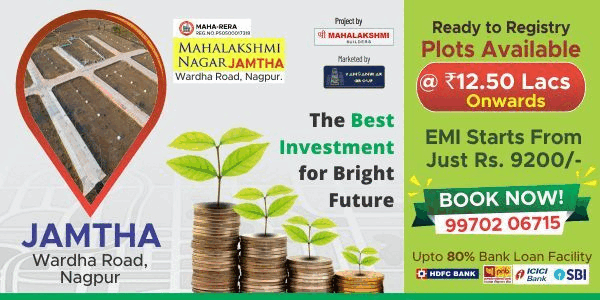 At the outset, outgoing President Dr. Nitin Deosthale delivered welcome speech and thanked his team for their tireless contribution that resulted in fetching the Best Branch Award. Dr Samir Chaudhary outgoing Secretary presented the Annual Report consisting of academic and social awareness activities, Workshops etc.
The dignitaries lighted the traditional lamp to mark the event. Others who took oath of Office included Immediate Past President Nitin Deosthale, Immediate Past Secretary Dr Samir Chaudhary, Vice- President Dr Shekhar Khonde, Treasurer and Scientific Committee chairman Dr Samir Thakre, Joint Secretary Dr Neeraj Murke, and Chairman Library Dr Krunal Karade.
The executive Committee was installed by Dr Mangesh Gulwade namely Dr Sharmishtha Bele, Dr. Gopal Belokar, Prof Dr Surendra Gawarle, Prof Vivek Harkare, Dr Rupali Jain, Dr Sonali Khaddakar, Prof Dr Devendra Mohore, Dr Savita Patankar and Prof Dr Jeevan Vedi.

Later Dr Viral Kamdar felicitated few members for their yeoman service during the last year tenure namely Dr Nitin Deosthale, Dr Samir Chaudhary, Dr Prashant Nikhade, Dr Sunil Shende, Dr Gaurav, Dr Sonali Khaddakar.
Dr Apurva Pawade in his acceptance speech highlighted his plans and sought usual cooperation and declared hosting National ENT Conference in 2020 in Nagpur. He and Dr Nandu Kolwadkar were later felicitated by IMA, Orange City Hospital, Neuron Hospital, RST Cancer regional Centre, Classmates.
Dr. Viral Kamdar in his speech highlighted challenges faced by medical fraternity with changing scenario of technology, education opportunities, Doctor – patient relations, Societal change of attitude toward Doctors and Hospitals and incoming unfriendly central and state laws. He promised to do his best to bring forth positive changes in interacting with government agencies. Dr Mangesh Gulwade also expressed his thoughts and wished the new team that they would do their best and hopefully win the coveted prizes again.
Dr Shweta Lohiya and Dr Gaurav Agrawal was the Master of Ceremony. Dr Nandu Kolwadkar proposed the vote of thanks.

Prominently present on the occasion included Dr. Anup Marar, Dr Y S Deshpande, President IMA Maharashtra, Dr Sanjay Deshpande, and Exec. Member IMA Maharashtra. Dr B K Sharma Secretary RST Cancer Regional Centre & Research Institute, Dr Vaishali Khandait, President IMA and members of AOI, P G Students and medical fraternity of the city.
Secretary Dr Nandu Kolwadkar proposed the vote of thanks.