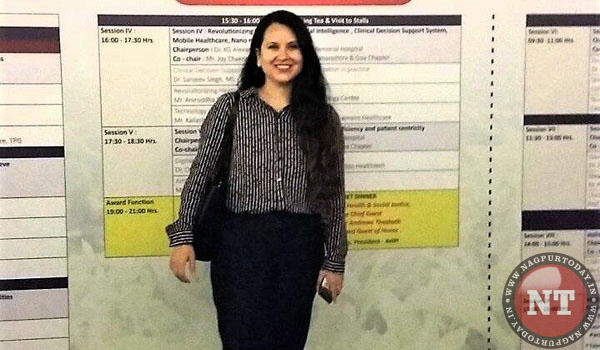 Nagpur: Association of Healthcare Providers (India) represents more than 10000 healthcare providers in India. AHPI collaborates with national and international forums engaged in work of similar nature to have access to best practices and undertake training & quality improvement activities in India and abroad. Orange City Hospital & Research Institute has the distinction of representing Vidarbha in Association of Healthcare Providers (India) – Maharashtra & Goa executive board 2017-19 with Dr. Anup Marar as Advisor.
AHPI GLOBAL CONCLAVE 2018 was recently held at Kochi. Sustainability of Healthcare Institutions, Partnership with Government to achieve Universal Health Coverage, Quality & Accreditation costs, Mobile Health care, Nano medicine, Artificial Intelligence, SMART Technologies, Empowering Nursing, Clinical Governance, Future of Health care- Global Perspective@2030 were few major topics covered by all major Healthcare Providers of India during this conclave.
OCHRI was represented in this Global Conclave by Dr. Vidya Nair, Director, Ravi Nair Hospitals Private Limited. After partaking in this prestigious summit, she stated that the future of healthcare is providing Quality healthcare for all. It is the big picture we need to focus where in to see results in the form of financial sustainability can be realized only over time. Dr. Vidya quoted Dr. Avedis Donabedin – Father of Quality assurance famously said, " It is the ethical dimension of individuals that is essential to a system's success. Ultimately, the secret of quality is love." Distinguished guest Dr. Devi Shetty gave valedictory address on Global perspective on the future of health care would be digital medicine where in the patients soon will be reaching out to avail health care services in an online platform.
Indian healthcare is passing through critical phase. There is growing perception that healthcare is unduly expensive. Quality care in lesser costs is expected. The healthcare is also becoming an election agenda. That brings proactive push for reforms by the government. All these factors pose serious challenge to healthcare providers, who will be required to constantly keep innovating and do fine balancing act. The increase in demand on private sector would be coupled with complying with regulatory and patient safety norms. It is in this perspective that Association of Healthcare Providers (India) had chosen the theme for its Kochi Global Conclave I.e." Is Quality Healthcare sustainable ?- Issues, Concerns & Solutions". The AHPI conclave took a holistic view of composite issues and tried to present practical solutions to meet with the emerging challenges.