Nagpur University  has got its  new vice-chancellor today
Nagpur: As anticipated it is Dr. Siddharth Kane, HOD of the Stastics Department of the Nagpur University. He was interviewed by  the Governor who is also chancellor,  Vidyasagar Rao  at 4.30 p.m. in Mumbai and he was told that he had been selected at approximately 7.30 p.m. Totally five candidates were interviewed.  On Monday, the search panel led by Justice (retired) Vikas Sirpurkar  had submitted the five names to the chancellor's secretary Vikas Rastogi.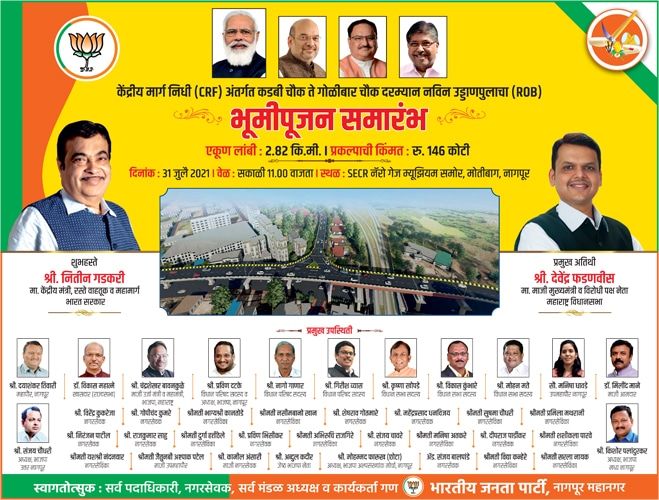 NU officials  had already disclosed that Kane had very bright chance of being picked up as he was part of Maharashtra government's panel for examination reforms led by then IT secretary Rajesh Agrawal. He was instrumental in NU getting top grade in NAAC inspection and also worked as NU exam controller for almost two years from 2010 to 2012.
Speaking to Nagpur Today in an exclusive interview when on the way back to  Nagpur, Kane, said he was " very happy to have been selected Vice Chancellor of the Nagpur University. It was going to be a challenging job but he was sure he is more than capable of dealing with the task and fulfilling his vision for his alma mater that took him to this pinnacle of his career.
Asked what were the three main issues he was going to concentrate on  Siddharth Kane said –
    Selection of a capable Controller of Exams
    Deployment of direct technology in the examination process.
    Making the University administration systems Student Centric. When there is confusion and chaos in communications students get perturbed and agitated. They get a feeling that the University is not being transparent with them. I want to remove this perception, said Dr. Kane.
What did he think were the factors that weighed in his favour during the interview, we asked him.
He replied that the Chancellor asked him why he thought the post of VC should go to him to which Dr. Kane replied that his 32 years of experience working as faculty at the University and his work as COE and his contribution to the NU getting top grades in NAAC.
"If I hadn't been COE for almost two years, I would not be made the VC today. That role taught me a lot about the lacunae facing the University, what ails the students and how it could be solved." Commented Dr. Kane.
The main strength of the University lay in its qualified and capable faculty which was the comparable to the best in the country feels Siddharth Kane.
He takes charge from tommorow.
Dr. Kane did his schooling and got his B.Sc from Amraoti but when it was still part of the Nagpur University. Then he came to Nagpur and joined the Department of Stastics to get his post graduate degree and his Doctorate.
NT wishes him all the best and hopes he succeeds in fulfilling the task he has laid out for himself.
.. Sunita Mudaliar