Nagpur, February 7. Dr. Sandeep Kadwe, Director, MITCON International, Dubai, who is also on the managing committee of Dubai Human Resources Forum since 2003, will be speaking on topic "HR, Practices and Recruitment – Challenges and Opportunities from UAE Perspective", at VIA Hall on Thursday 7th February 2013 at 6.15 p.m. The programme is being organized by VIA HRD Forum.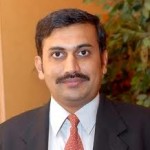 Dr. Kadwe is expected to highlight and explain the UAE dimension for HR and also clarify some doubts in the minds of HR professionals in Nagpur. He is Founder and Director of MITCON International, a management consulting company based in UAE since 2002 and has over 21 years global and Indian experience. He advised mentored, coached, trained, recruited and consulted number of Corporate CEOs, investors etc.
The programme will be beneficial to HR professionals, Industrialists, businessmen, Managers, Business Management students, etc. and is open and free to all says a press note issued by Girish Deodhar, Chairman HRD FORUM. For further details contact VIA Forum, contact no. 0712 – 2561211.