Nagpur: Dr Nitin Raut, Congress candidate for North Nagpur constituency, addressed a mammoth public meeting as part of Assembly election campaign and sought vote on the basis his achievements in the past 15 years. The meeting, held near Dr Babasaheb Ambedkar Stambh (Pillar) in Lashkaribagh, was presided over by former MP Gev Awari in presence of former MLA Ashok Dhawad, Prof Prem Shukla, Kedarnath Pande, Dr Suryakant Bhagat, Corporator Harish Gwalvanshi and thousands of citizens and workers.
Speaking on the occasion, Gev Awari felicitated Dr Nitin Raut and proudly recalled his achievement in the past 15 years. "If North Nagpur is to be further developed, Maharashtra to be developed and all communities to be prospered, then Nitin Raut should be given another chance," appealed Gev Awari to people of the constituency.
Addressing the public meeting, Dr4 Nitin Raut counted his achievements as MLA and Minister since the past 15 years. The achievements pertained to construction of Bajirao Sakhre Library, Rs 4.50 crore fund for development of Awalebabu Square in Lashkaribagh, Rs 3.50 crore fund for Islamic Cultural Centre at Sidharth Nagar in Teka, Rs 3.50 crore fund for 'Shadikhana' in Sidharth Nagar, Rs 127 crore fund for Government Engineering College in Vanjri, Rs 10 crore fund for Government Women's Residential Technical Institute in Nari, Rs 10 crore fund for Jabalpur National Highway, Rs 22 crore fund for road repairs from Gaddigodam to Kamptee Road Octroi Post and Rs 6 crore fund for the ongoing development works from Mankapur to Automotive Square, said Dr Nitin Raut in his speech and appealed people to vote for him for further development in North Nagpur.
The introductory remarks were made by Corporator Sandeep Sahare while Ramesh Mate conducted the meeting. The vote of thanks was proposed by Corporator Gita Shrivas.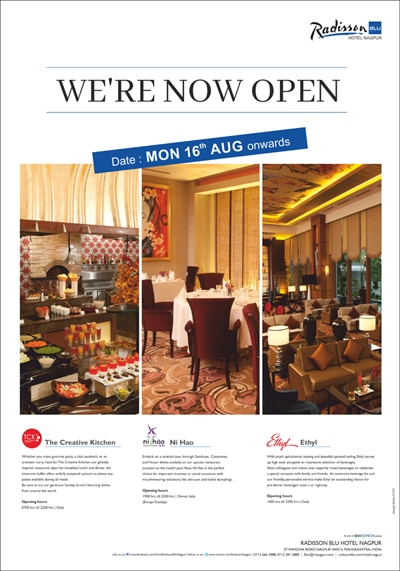 Others who attended the meeting include Khushal Hedau, former Corporator Martin Moresh, Abdulla Khan, Hamid Ansari, Mamata Gedam, Suryakant Jaiswal, Abdul Hamid Leader, Kiran Yadav, Milind Chawre, Dr Vinod Dubey, Rakesh Banwari, and other hundreds of citizens and workers.