Pride Of Planet Award celebrated with Intellectual Rendezvous
Nagpur: 'It feels proud and pious to see the selfless , scientific & sustainable developing socio- cultural initiatives carried by Dr. Pachlore Foundation , which serves as true Inspiration for all ' said Padmashri Anuradha Paudwal .
Paudwal was emoting herself after receiving Pride of Planet Award – 2019 at the glittering & glam show at Vasantrao Deshpande Auditorium.

She further added .' the modern era is corrupted with many fallabilities and negativities , to eradicate such pessimism and enlighten the optimistic enthusiasm, Dr. Pachlore Foundation is making remarkable Contribution with its vivid projects, its impressive to witness the positive transformation they have made in central india , specially among the youths. Our Suryodaya Foundation is glad to be associated with Dr. Pachlore Foundation which is Guiding light to our mission of water conservation and rain water harvesting in the various universities and drought affected region of the Maharashtra'.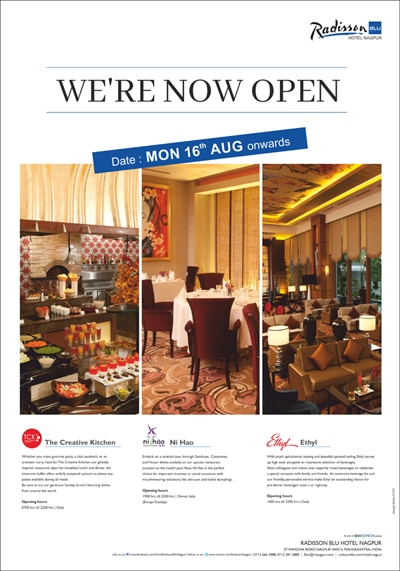 The dazzling event of Inspiration Fest was innaugrated by Dr. Pramod Padole

( Director- VNIT , Nagpur ) , Dr. Lokendrasingh ( Director – CIIMS ) , Ex- Lady Governor Kamalatai Gawai , Mayor Nanada Jichkar and Dr. Vikramsingh Pachlore by lighting the lamp and reciting peace prayer. Dr. Padole said . ' The Society needs more Social Entrepreneurs like Dr. Pachlore to transcend the environment in to halo of hope and happiness. Dr. Padole performed ' Pukarta chala hoon main' reviving evergreen era.

Dr. Lokendrasingh admired the herculean projects by Dr. Pachlore Foundations in education and medical field . He recited his couple of compositions to salute the occasion , His Poem dedicated to the crux of life and death received applause. Te audience was treated to cultural performances of kathak as Srishti Roy stuti while Prerna Patil staged 'Tandav'.
The " RU – B- RU' Rendezvous –

The highlight of the awards ceremony proved to be rendezvous with Anuradha Paudwal who has contributed not only in field of Art but also as a Philanthropist. The interaction was moderated in eloquent & cordial manner by Dr. Vikramsingh Pachlore , Director of the foundation. Like any other art form , music is a window to ones culture. Even with the advent of technology in the field of muscic, todays songs too have emotional values when compared to old melodies said Anuradha Paudwal. When asked about her musical prowess in various languages, Paudwal said Marathi helped her pick up varied pronounciations. "Sanskrit and Marathi are two such languages which made me comfortable with intonations of different languages," she added.

Having sung for stalwarts like S D Burman , Jidev, O P Nayyar, R. D Burman, Bappi Lahiri and laxmikant Pyarelal among others she described here work experience as enriching. She said, " Musicians from the era of Music shaped the upcoming artistes. After being moulded under the influence of their idols artistes would establish their own identities".

Speaking about talent in young kids , she said , "Undoubetdly , we have young singers with great flair for music. But, we are killing their innocence by bringing them into lime light at an early age , kids being subjected to peer pressure is where depression sets in. thus, to balance fame with success, we shouls give them time to grow and flourish at their own pace". Paudwal also talked about how she forayed into devotional music and her NGO Surodaya Foundation that works with farmers to solve water crisis in drought hit regions. The audience were overwhelmed with joy of intellectual treat served in form of rendezvous , touching fine golden moments of her platinum life.
The Inspiration Idol –
Dr. Pachlore Foundation also honoured with Inspiration Idol Award to Shri Vitthal Engineering Research Institute Pandharpur ( SVERI ) for their exemplary contribution in the field of Education and Youth Empowerment. President of SVERI Trust Prof. C.B. Nadgouda & Secretary Prof. B.P. Ronge received the award by Padmashri Anuradha Paudwal . ' The seed sown with faith and love in the form of SVERI has turn into giant oak tree now , with dedication & determination of our associates and guide like Maestro Dr. Vikramsingh Pachlore. ' said Prof B.P. Ronge. He further expressed that ,
' we were motivated by the vision and mission of transforming Education system and making it to reach new horizons. With the capital of courage and investment of Intelligence , we could achieve the respectable position in Education domain. The Award will Inspire us to explore new avenues and aspire for more.
Prof. C.B Nadagouda expressed by quoting W.B Yeats that, " Education is not filling of the pail , but lighting of the fire. There is need to overhaul education system and bring it in harmony with with modern requirements. The methodology of Maestro Multiversity blending Interdisciplinary education with behavioural science is praise worthy and result oriented. I salute to the spirit and solidarity of Dr. Pachlore foundation which is real fountain of faith & Enthusiasm.
Mrs. Sunalini Sharma ( Program – Cordinator – All India Radio, Nagpur ) was also conferred with Inspiration Idol Award for her outstanding contribution in the field of Information and broadcasting. Receiving award by the holy hands of Anuradhaji is itself an honour , I feel very obliged and delighted to get my work recognised at such a big platform , it feels like receiving fruit for your hardwork and sincerity. I have closely witnessed the ground work of Dr. Pachlore Foundation which is simply splendid in all sense' Expressed Mrs. Sunalini Sharma.
In His Valedictory address Dr. Vikramsingh Pachlore said ' Celebrating Two decades Journey of health, happiness and harmony Inspiration Fest , we feel blessed in divine presence of Anuradhaji who like Godess Ganga has emerged to pious the occasion. The Pride of Planet Award has legacy of great intellectuals and Celebraties from
Bunny Ruben to , Talat Aziz , Dr. Mohan Agshe etc . over the years all achievers have enriched and enhanced the value of the Award . we feel mor committed and responsible for our roles and responsibilities towards the society. Its hight time to be awake now , we should become more sensible and sensitive towards our environment and social surroundings. Philanthropic activities have become more or less like religion , people preach it more and practicemit less. Lets not burn the bridge of courteous communication but build it with compassion.
The Glittering Glam POP Award event witness the classical gathering of Intellectual class and popular mass leaders including Dr. Bhave , Dr. Lunge , Dr.Ranade , Dr. Patil, members of IMA from vidharbha , Prof.M.T. Deshmukh , Mr. Tuli , Mr. Darda , MR. Jaiswal and others. N.V Sharma anchored the show , which also witnessed some elegant performance by local artist. The spectators will truly mark this Historical International event by Dr. Pachlore Foundation which enriched the cultural soil and sown seed of universal brotherhood peace, & harmony as life changing episode of their life , positively. The Elite , Executive and Enormous Fan associates of padmashri Anuradha Paudwal and associates of Maestro Multiversity has expressed joy and delight over the Extravagant event at central India attended by the great number of class and mass.