Nagpur: A city doctor's negligence cost a retired employee his life. The wife of the deceased has aired her grievance in writing with the Indian Medical Association and has demanded a detailed enquiry into the causes of her husband's death.
According to the aggrieved wife Shalini Balinge's complaint to IMA, the deceased Gangadhar Balinge, who resides in Amravati, was not in good health for some days and so, was referred by his doctors in Amravati to Dr Manoj Singrakhiya, who runs a hospital named Shanta Spine in Ramdaspeth.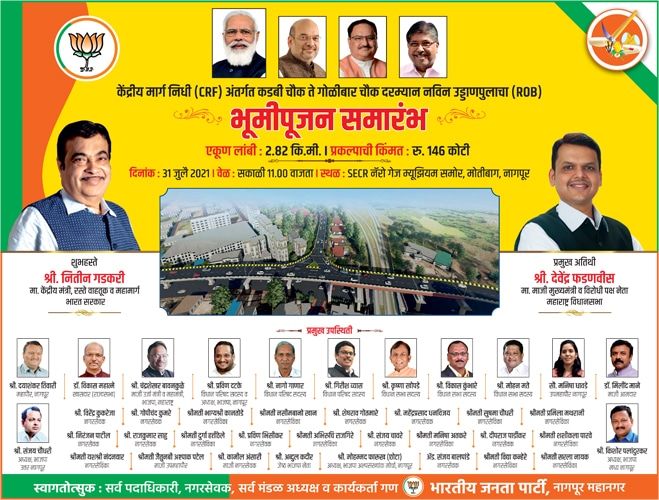 The couple came to Shanta Spine on September 8. After his check-up, Dr Singrakhiya advised surgery for 'blocked veins at four places in the neck'. He told the couple that the operation would be performed in the morning and by evening, the patient would be discharged
The doctor told the couple that the operation would cost 1 lakh, of which the hospital would take Rs 90,000. This cost was to cover the expenses for surgery, medicines, accommodation, check-ups, nursing, etc. The patient's wife was asked to only take care of their food.
According to the doctor's advice, the patient was hospitalised in the night. The following day, he was taken to operation theatre at 8.30 am. It was said that the operation would be over in half an hour. However, the patient was not brought out even by 3 pm.
Meanwhile, whenever Shalini Balinge enquired about her husband's health, she was told that the patient is under anaesthesia and would be brought out soon.
At around 3.30 pm, Dr Singrakhiya called the patient's wife to his chamber and told her, "The patient suffered a lot of blood loss and his heart had stopped functioning. He is undergoing treatment inside."
Thereafter for two hours, the doctor did not give any update to the patient's relative. At 5 pm, Shalini Balinge was told that the patient would have to be shifted to Aditya Hospital.
The patient was in an unconscious and critical state when he was shifted out of Shanta Spine. On September 22, he passed away.
Seeking justice from IMA's Nagpur branch, the patient has raised suspicion about the doctor's role and approach in the entire case.
Investigation underway

The IMA has forwarded the complaint against Dr Singrakhiya to its grievance redressal cell. Head of the cell, Dr Ashok Adhao is investigating the case based on the complaint. He has issued a show cause notice to the doctors concerned seeking their explanation. Both the complainant and the doctors concerned would be given hearing. Thereafter, a team of experts from IMA would conduct investigation following which a suitable action would be taken.
– Dr Sanjay Deshpande, president, IMA (Nagpur)
Not a negligence

I have performed many surgeries till date. In some cases, the patient's condition deteriorates during operation. How can that be termed as negligence? In this case, the patient lost lot of blood during surgery and his heart had stopped beating. In such situation, I and my entire team used all our skill to revive the patient.
– Dr Manoj Singrakhiya, head, Shanta Spine