Nagpur: Sometimes unexpected things do happen. One would be amazed to see Nagpur Municipal Corporation's Dr Babasaheb Ambedkar Secondary school and Junior College situated in Utkhana. The is school and Junior college is any time on par with any English medium school The school building is quite big and in a good condition. The atmosphere in this school is like that of a English Medium school.This school has class from 5th to 12th. Till 10th standard it has Marathi medium and the11th and 12th standard there is science. th class consist of 95 students in these two classes and total 112 students over all in school. There are 13 permanent teachers, one peon and a sweeper. The school has 16 rooms and facilities of modern schools. There is a computer lab where 10 computers are installed. For digital studies NMC has given a projector. If NMC has all these things in its other schools then certainly students number would increase.
Good facilities for students
Anyone would be shocked to see water cooler, filter and clean toilets in NMC school but it is true all these are here in this school. In the projector room the syllabi of 5th to 10th standard are in built. The teachers sometimes teach the students with the help of projector. A drawing room is on top floor where the students make drawings. During Diwali these students had displayed their craft work. The school has even thought of the security of children and installed CCTV cameras in school. For the 34 students in classes there is school van to pick and drop the children. The teachers pay for the van. In 2015 the school and Junior College received the ISO (International Organization for Standardization) certification. The junior college has faculties as per subjects.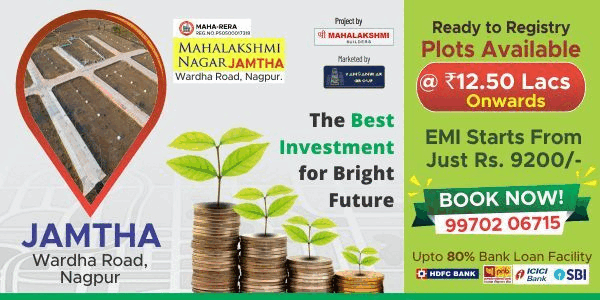 25 differently abled students studying in school
There are 25 differently abled children in this school and one teacher comes thrice a week for the slow learners while other study with common children. The students are given food by Akshay Patra Foundation.
The Principal of this school and Junior college Arvind Awari has gone on leave and the art teacher while giving information about the school said, the teachers efforts are that the students get best education and they study well. Efforts are being made by the teachers to increase the number of students. The teacher informed that the students from Besa, Ramteke Nagar, Shatabdi Nagar, Toli etc come to study.The teachers pay for their transportation.

NMC can improve the condition of schools
NMC can improve the condition and standard of all its school and Junior colleges like the Utkhana's Dr Babasaheb Ambedkar Secondary school and Junior College by providing the facilities like this school. This will attract the students as well as their guardians.

—Shamanand Tayde