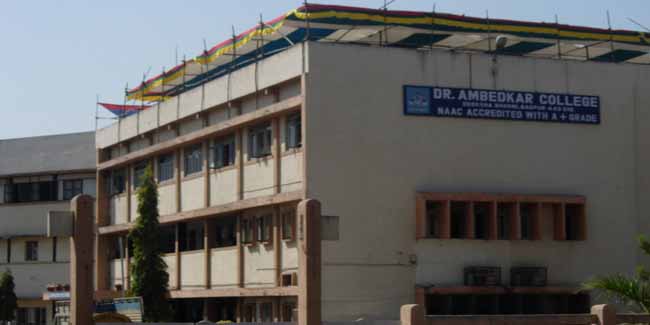 Nagpur News:  The Department of Chemistry  of Dr. Ambedkar   College is holding an International Conference on ' Applications of Advanced Materials for Sustainable Development' at a  Hotel Tuli Imperial, Nagpur  on January 17-18 to mark its  'Golden Jubilee Year'.
While speaking with the media, Vice Principal, Dr A.P. Joshi, informed the conference shall deal with several important topics closely related with materials in particular such as Optical and Electronic Materials, Bio-Nano Materials, Constructional Materials, Oil 86 Petroleum Materials, Polymer Composite Materials, Functional Bio Materials, Renewable Energy Technology and Intelligent Energy, Bio Mathematics, etc. These themes form the core of the conference deliberation along with sustainable aspect integrally connected to it. Each topic shall have its consideration given to the strong and featured basis of 'sustainable development'
The Inaugural ceremony is on January 17. The President of the inaugural function is  Sadanand Fulzele, Secretary, P.P. Dr. Babasaheb Ambedkar Smarak Samiti, Deekshabhoomi, Nagpur. The Chief Guest of the function is  Dr. G. D. Yadav, Director, Institute of Chemical Technology. The Guests of Honour will be  Dr. Krishnakumar, Vice-Chancellor, YCMOU, Nasik; Dr, Maheshkumar Yenki, Pro-VC RTMNU, Nagpur; Dr. D. B. Patil, Joint Director, Higher Education, Nagpur Division 85, Dr. K. C. Deshmukh, Dean, Faculty of Science, RTMNU, Nagpur, informed Principal of the college ,Dr. Malti Reddy.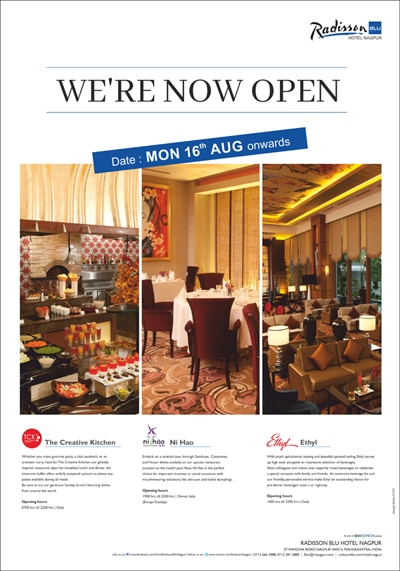 There will be three technical sessions of which the first shall be keynote addresses. The second and third technical session is to be on Chemical Sciences (includes invited talks and oral presentations) and a parallel session on Material Sciences (includes invited talks and oral presentations) respectively.
The conference is to present three awards, namely: Young Scientist Award, Award for Best Paper Presentation and Outstanding Poster Presentation in the category of Material Sciences, Chemistry, Physics and Life Sciences. 320 delegates will be attending the conference and 217 research papers will be presented.
The keynote speakers are  Prof.  Hideki Abe, NIMS, Japan; Prof. Ajayan Vinu, AIBN, Australia; Prof. S. B. Jonnalgadda, South Africa; Prof. S. B. Dassappa, IISc, Bangalore. The invited speakers for various technical sessions shall be Prof. M. Eswaramurthy; Prof. Vivek Polshettiwar, TIFR, Mumbai; Prof. Roy Johnson; Prof. R. B. Jotania, Ahmedabad; Prof. P. Shingwelkar, VDCT, Amravati; Prof. Dilip Peshwe; Dr. Nitin Labheshwar and C. S. Kashikar, DGM, R 86 D, BGPPL.
The valedictory function will be held on January 18 at 4.00 pm.  Dr. Vilas Sapkal, Vice Chancellor, RTMNU, will  be the President of the function. V. M. Motghare, Joint Director, Maharashtra Pollution Control Board, Mumbai will be the Chief Guest. The Guests of Honour will be C.S. Kashikar, DGM, BGPPL, Ballarpur; Dr. Satish Wate, Director, CSIR-NEERI, Nagpur; Dr. Ashok Gomashe, Registrar, RTMNU, Nagpur; Prof, S. B. Jannalgadda, South Africa; Prof. S. Dassappa, IISC, Bangalore; Prof. Hideki Abe, NIITS, Japan and Prof. Ajayan Vinu, AIBN, Auaralia.
Dr.. K.M. Reddy,  Principal; Dr.  . D.M. Borikar, Organizing Secretary and Prof. S.M. Shende, Head, Deptt. of Chemistry can be contacted for further details.