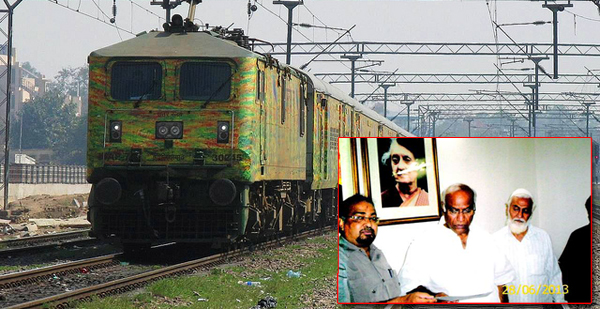 Nagpur News: Haider Ali Dosani, former member of All India Handloom Board, met Railway Minister Mallikarjun Kharge in Delhi and submitted a memorandum to him demanding Doronto train service to Delhi from Nagpur. Dosani also demanded Doronto trains various important destinations in Uttar Pradesh and Bihar.
Dosani further informed Kharge, Nagpur being heart of the nation connects several cities by trains in the South, North, West, and East, directions. Dosani lamented Nagpur, being very important city, has no direct train to Delhi originating from Nagpur itself. He, therefore, stressed starting of Doronto train to Delhi from Nagpur. Similarly, lakhs of natives from North India have been settled in Vidarbha in general and Nagpur  in particular. This requires Doronto trains from Nagpur to cities like Lucknow, Mau, Allahabad, Patna etc.
Although many trains depart towards North directions, the trains arrive form other South or East cities, and the seat quotas from Nagpur is very less for passengers wishing to travel in North-bound trains. This crucial flaw forces the North-bound passengers face enormous difficulties particularly in the eventualities of some urgent nature of works. Therefore, apart from Delhi, the direct Doronto train services should immediatly be started from Nagpur itself to the important destinations of North mentioned in the memorandum, Doasani appealed to the Railway Minister.
Dosani was accompanied by Dalitmitra Mohd Hanif Pothiyawala alias Babubhai Dalal when he met the Railway Minister Mallikarjun Kharge in Delhi. Kharge assured Dosani that he would immediately discuss with Nagpur MP Vilas Muttemwar over ways and means to start Doronto trains towards Delhi, and also other important cities in order to help people from Northern areas.